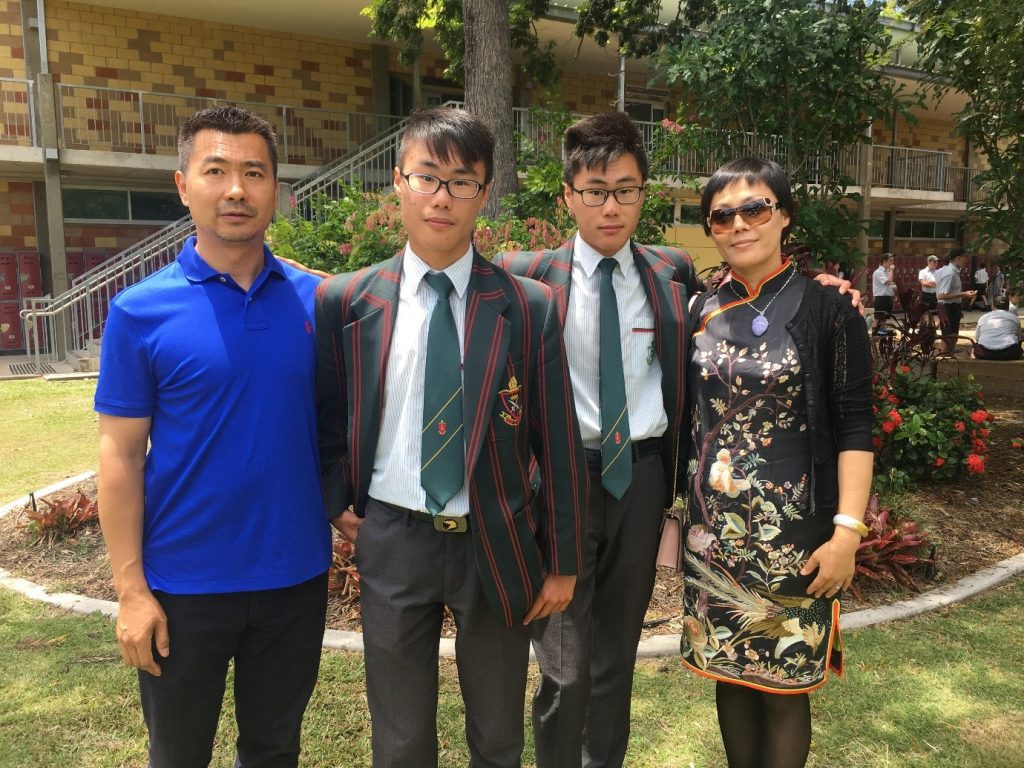 International parents fly in for Year 12 graduation
Graduation is a momentous occasion for any student, especially for our International School students. Many begin their studies at St Paul's by commencing in our High School Preparation program, where they continue learning English before joining our mainstream students.
This year, many International parents flew in to attend the Year 12 Graduation service. Their stories are below.
Identical twins Haofei (Derrick) LIU and Haolun (Henry) CHEN were joined by their parents Mr Chao CHEN and Mrs Wei LIU for their Year 12 graduation.  It was a special, double celebration for this family from Shanghai, China.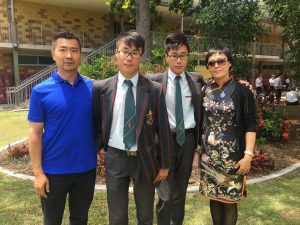 It was a pleasure to see Mr Shenghui XIE and Mrs Guoying ZHANG again on their son's last day at St Paul's School. Hongxi (Frankie) XIE arrived at St Paul's from Guangzhou City, China in January 2015.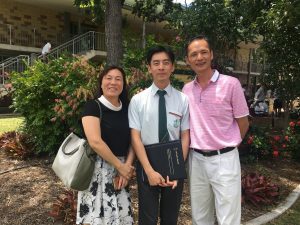 Xinzhu (James) ZHANG arrived in Australia and began studying in English at St Paul's in October 2015. His father, Mr Liyun ZHANG, was proud to see his son graduate. They planned to see some Queensland sights together before returning to Guangzhou, China for the holidays.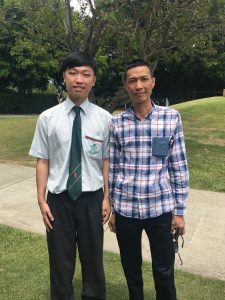 Yi (Rebecca) PENG started at St Paul's School in January 2015.  Here she is with her parents after the final Year 12 Assembly. Mr and Mrs Peng flew in from Guandong, China to see their daughter graduate from high school.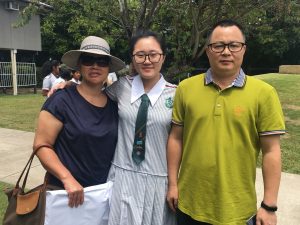 Chung Hang (Jeremiah) SER, from Hong Kong, followed in his sister's footsteps and started at St Paul's in July 2014. His Homestay mother, Cheryl Ivory, came to share this special occasion with him.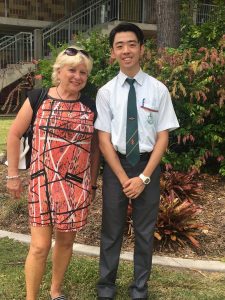 And three of our 2016 past students came along to celebrate with their friends graduating this year (Zhiyue (York) HUANG, Wen Yang (Pierre) HSU and Bong Chun (Peter) CHOI).  These three young men are continuing their studies at tertiary level in Brisbane after graduating from St Paul's in 2016.