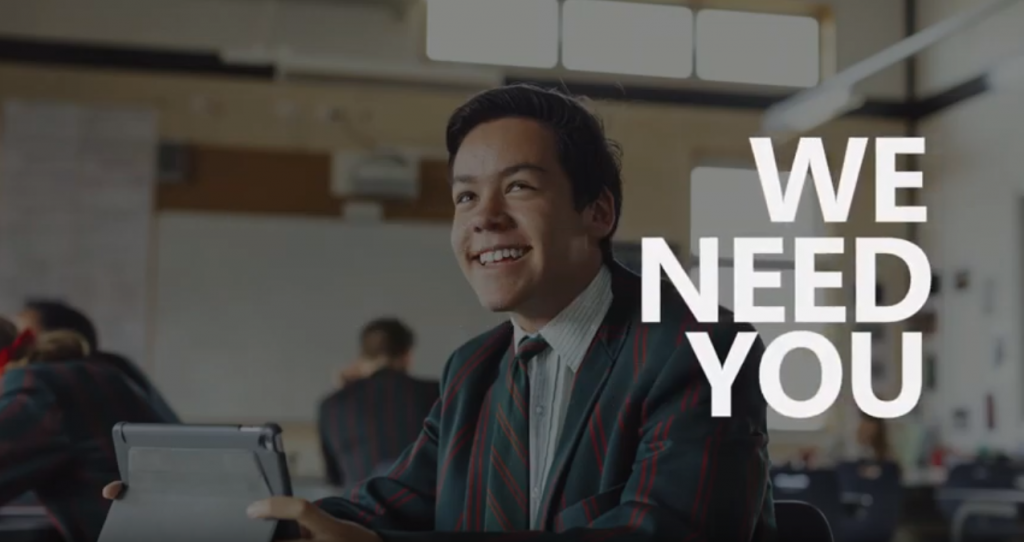 Ideas Hackathon Years 5-9
5 year levels + 80 teams + 2 days = a heck of a thinktank!
It's a first at St Paul's and maybe even Australia: a 500+ student Hackathon!
Co-designed and co-facilitated by the St Paul's CIE and BOP Industries, we are proud to announce our IDEAS HACKATHON.  Check out our promo video:

Who is involved?
All students in Years 5-9
When is it?
Wednesday 27 November 2019 (Years 5, 7, 8, 9)
Thursday 28 November 2019 (Years 5-9)
What is the purpose?
We know we are on a mission to effectively prepare our students for the future. We know that creativity, global citizenship, entrepreneurial thinking and 21st Century Skills are imperative to this mission. The Hackathon supports this by allowing us to:
– Give as many St Paul's students as possible the opportunity to learn, apply, and reflect on the entrepreneurial frameworks
– Give as many St Paul's students as possible the opportunity to enter, enjoy, and engage with the entrepreneurial pathway
– Expose our students to working with various ages, backgrounds, interests, and skills
– Allowing our students to work on authentic problems and challenges that face our community and industry
– It's a fun, dynamic, fast paced, and energetic way to develop their teamwork, leadership, and communication skills
Can I get involved?
Absolutely!
Keen to inspire and ignite student ideas and thinking?
Keen to share your knowledge and expertise?
Sign up as a Mentor! Find out more about the role here – Mentor Brief
Or if you can't allocate a few hours, please feel free to drop in to see the structured chaos in action.
What is the program?
The program will be released shortly. Stay tuned…
Think along the lines of:
– Inspirational guest speakers
– Engaging activities
– New concepts and challenges
– Exploring, creating, making
Any questions? Please don't hesitate to get in touch.
Dr Renae Jones
Director of the Centre for Innovators and Entrepreneurs
[email protected]