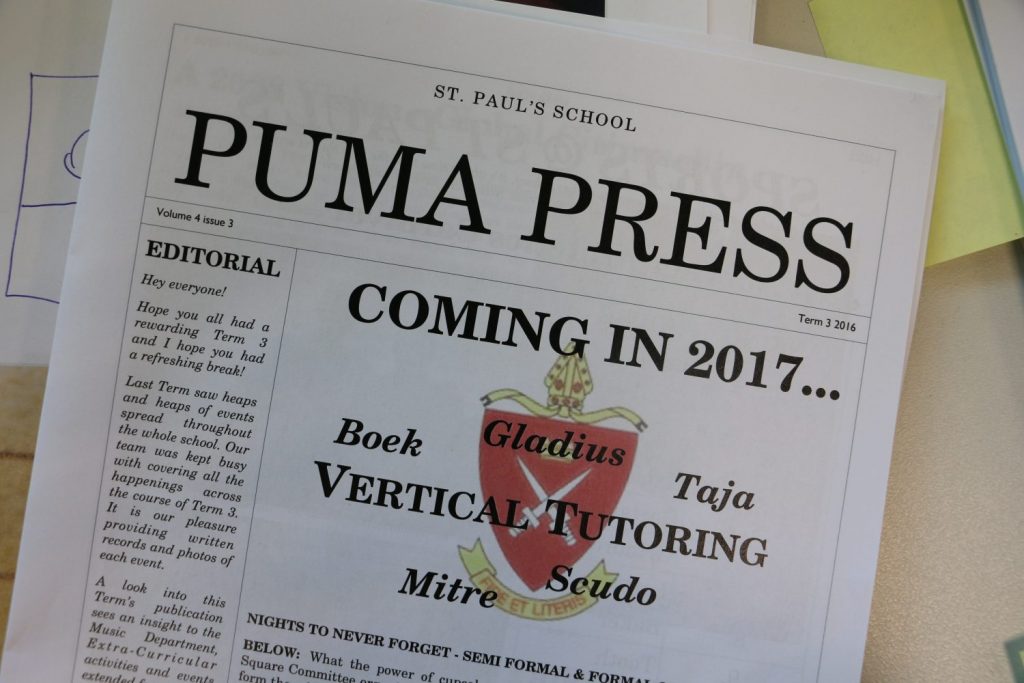 Hot off the press
The Term 3 2016 edition of the Puma Press is now available!
The student driven news publication highlights an array of events that took place throughout the last term.
From our Pop-up Cafes to the Year 9 Emu Gully camp, you can read the insiders scoop within the pages of the Puma Press.
Thanks to our incredible Media Club for producing such great content.
Read here: Puma Press Term 3 2016