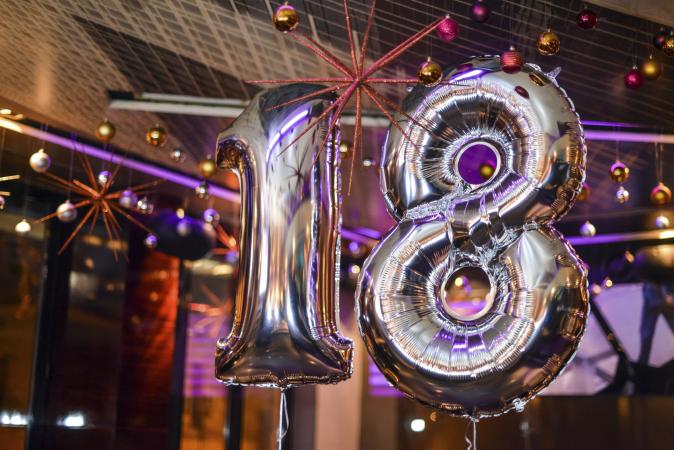 Hosting an 18th birthday party
For senior students, the year is packed.
There are exams, study, extra-curricular activities and 18th birthday parties. Well, not everyone turns 18 in Year 12, but many students are likely to find themselves at a party at some stage of the year. Rumour has it that alcohol is served at some of these parties (or, at least, some young people are able to bring their own).
The consumption of alcohol, or not, is a key decision for young people moving into adulthood and it's one that brings plenty of questions from parents.
So, how can parents help their teens stay safe as they negotiate this particular rite of passage?
St Paul's School counsellor, Karen Semple, says this can be the trickiest age of all.  Importantly, Ms Semple believes parents need to learn how to keep the conversation going with their teens. She recommends no topic is off the table and not to judge.
"There's anxiety around a lot of things in Year 12 – university applications, school formals. In the midst of this there are the 18th birthday parties to celebrate, and no teenager wants to look different because that makes them vulnerable," Ms Semple says. "So that means peer pressure can be huge around these parties."
What parents can do:
Role play: Give your teen language so they feel upskilled and empowered when they are faced with peer pressure to drink.
Manage your own anxiety: Anxiety builds up in parents as well. Start talking to your kids early about drugs and alcohol.
Look at your own relationship with alcohol: Your child/ren watch what you do but don't be afraid to have different rules for kids around drinking. They are only young and they are still learning how to engage with alcohol responsibly. It is okay to put some boundaries around alcohol use.
Review rules: We are used to making the rules for our kids to stick to – but we need to negotiate with our teens. It is important to review the rules as well.
Start early: You can start talking to your children at age 12 – they are not really that interested in going out and partying and drinking so you are more likely to have successful conversations. Just like mobile phones, if you set the rules early, you will have more success.
Offer to be the "bad guy": If you don't want your under-age child drinking, or if they don't want to feel pressured into drinking, tell them to tell their friends that you won't allow it. Similarly, make sure that your kids know they can always call you to come and rescue them (even if it's 2.00 am) if they are uncomfortable with the way things are going at the party.
Don't feel like you're on your own: Parents have been learning from each other for a long time. Website such as kidshelpline.com.au cover topics on sex, friendship issues and alcohol and drugs use which can provide valuable information.
As a parent, Sandra Stanley has played host to an 18th birthday party. With two teenagers in the house, the dietitian warns parents "don't be an ostrich".
"You know that drinking is more than likely going to be going on with some people already 18, so you establish your own ground rules that you're comfortable with," Ms Stanley said.
"I have had parties here, and if they are not 18 yet, I am not comfortable with (drinking).  Keep talking and listening and don't be judgemental.
"Kids make mistakes and adults make mistakes, but you have to learn from them. At 18, they are nearly adults, but you have to build trust.
"A lot of the time, kids will say that their friends are allowed, so rationalise with them and make them understand why.
"If your 17-year-old is going to a party, you need to know if parents will be actively supervising and who else is going. When they turn 18, you're not likely to be dropping them at parties and picking up – they're likely to be going with friends at that stage, or driving themselves.
"The big thing is to know who your kids are hanging out with. You know the kids who may have different values from yours – you can sense it, you can spot it."
How to host a safe 18th birthday party:
Make it invitation-only: Decide on the number of people coming, start and finish times, if alcohol will be there and detail any supervision – the more you involve your teenager in these decision, the more successful it will be.
Register your party with the police and consider hiring security: Police will issue Party Safe bands for every partygoer on the invitation list which can be checked off on arrival.
Ensure you have insurance coverage for any damages or injuries: If you are the host you are legally responsible for keeping everyone safe and making sure the kids get home afterwards.
Provide plenty of food and water: The effects of alcohol will be more pronounced if you are hungry or dehydrated. Encourage the kids to drink lots of water (or other non-alcoholic alternatives).