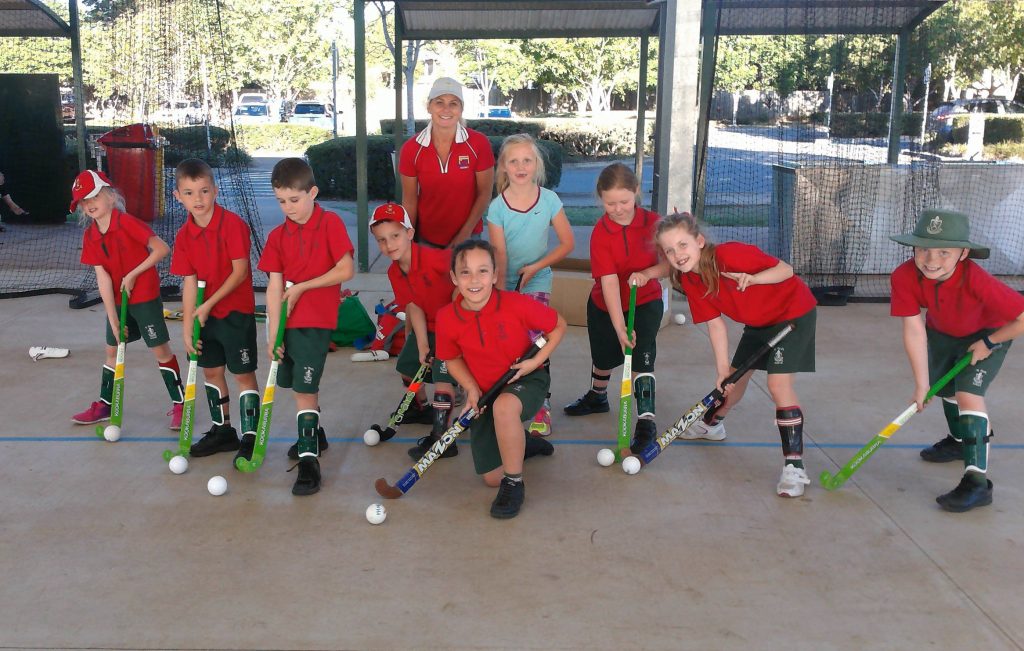 Hooked in2 Hockey
Hooked in 2 Hockey is a 6-week program where the Junior School students have the opportunity to develop their hockey skills through fun games. The program happens on Thursday afternoons at the St Paul's junior hockey field.
Pictured are our Year 2 students eagerly awaiting their turn to run out onto the field!
We are very grateful to our external providers, such as Brisbane Hockey, who complement our own programs here at St Paul's brilliantly.
For more information on hockey at St Paul's, please contact Helen Sheppard [email protected] or Neil White [email protected].