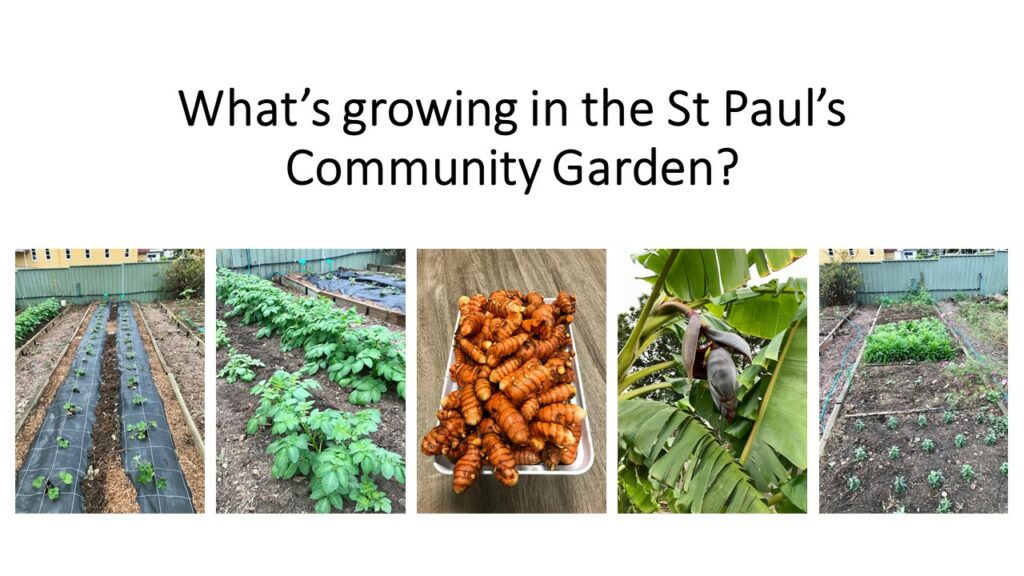 Here's an opportunity to grow your skills, keep fit, make new friends and feed the family…
Did you know that St Paul's has a Community Garden? It's a space in the southeast corner of the School grounds (bounded by Strathpine Road and the Bald Hills Presbyterian Church).
The garden offers students, staff, parents and other members of the St Paul's community to grow vegetables, fruit and flowers, as well as propagating ornamentals for the house or garden.
Students in Years 5-12 are welcome to join the Garden Club, which meets in the Garden each Tuesday afternoon, from 3.30-4.30 pm. However, other interested gardeners are welcome to come and use the space at any time during daylight hours, 7 days a week. Parents and carers – this might be an activity you would like to take up in the morning or afternoon, based around your drop-off / pick-up times.
For further information please email [email protected] or [email protected].
Key to pictures (L to R): Strawberries, Potatoes, Turmeric (freshly dug), Bananas (our first flower!), assorted flowers