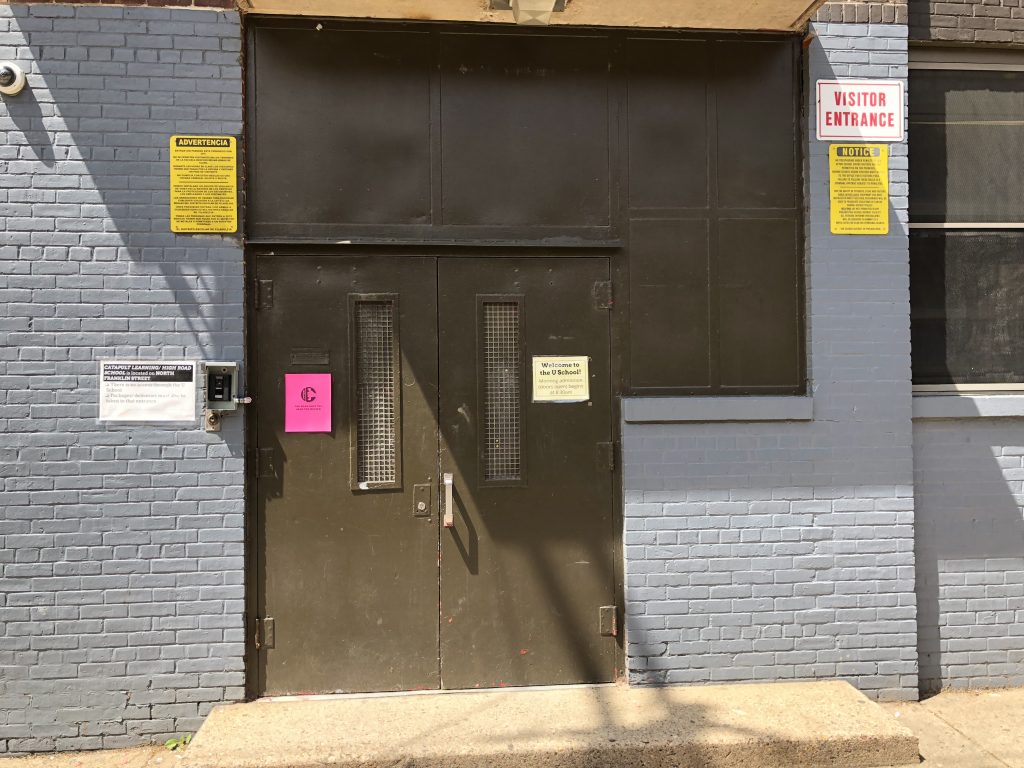 Headmaster's Sabbatical
It is good to be back after seven weeks visiting schools, speaking at conferences, and meeting with past students.
The primary purpose of my time away was to visit schools who, like St Paul's School, are challenging the traditional model of education and embracing the realities of a world that is very different to when you and I grew up.
We tend to imagine that the UK and the USA are similar to Australia; and in many ways these countries are, but in many other ways they are quite different. After all, Australian politicians tend to look to either country for their next policy idea, particularly in education. The UK has been pushing a standardisation agenda for years, but to little avail. Their PISA ranking is worse than Australia's ranking.
I was confronted by the security measures in place in the UK and USA schools that I visited. High security fencing with intercom systems on the front gate is the norm in both countries. As you would expect, America goes further: armed guards greet you as you enter the school and put you through the same level of security as you would expect for international travel, and teachers are grappling with the idea of having to carry a weapon to class.
I have been to many developing nations, but I was not prepared for the level of poverty I saw in both of these countries. The school in London I visited supports Afghan and Syrian refugees, and the schools I saw in Philadelphia serve communities that are not only impoverished but are dealing with the realities that poverty brings: generational failure, oppression, racism, drugs, gangs, gun violence, and murder.
I only discovered on my arrival that one of the schools I visited was located in one of the most dangerous districts in the whole of the US, as measured by the number of murders. The night before I visited, there was another gun related murder and the school had been in lock down. A gunman was holding up the local Burger King. Two police cars arrived outside the school at the end of the day to ensure the students left safely.  Thankfully, the school guard waited with me for a taxi (which took more than half an hour to arrive as no-one wanted to drive out there).
The injustice of the government policy in the Philadelphia was heart breaking. Funding for schools in that State are raised from property taxes. Therefore, the poorer the district, the less money there is for the local school. U-School, a state-owned school which has a 98% black student population, only receives $7,500 per student operate. This money has to cover everything: salaries, resources, infrastructure, etc. Yet, schools in white middle-class areas are receiving $25,000 plus per student to run.  The New York school that I visited is a for-profit school and charges US$50,000 per annum in fees. The majority of African-Americans are in an endless cycle of poverty with little or no hope.
These visits caused me to reflect deeply on my own practice and the education offered by St Paul's School.  It's tempting when confronted with injustices to be overwhelmed, and walk away thinking that there is no way I can make a difference; I am just one individual.  That is counter-productive though; the truth is there are many ways in which each individual can make a positive difference. The abolition of the slave trade began with one or two passionate people willing to speak up.
There is a significant number of individuals in the St Paul's community who are actively seeking to tackle injustice and make a tangible difference in the world around us.  Every week, as I walk through our School grounds, I am often humbled by the compassion and character of our students who are keen to start another fundraising venture, explore ways to tackle homelessness and injustice.  I am, in fact, very proud of our School.
In the next edition of the E-news, I will comment on some of the teaching and learning practices I saw in the schools I visited, their approach to learning by competency, and how St Paul's School is helping to influence these discussions on a global scale.
Dr Paul Browning
Headmaster