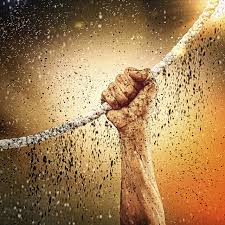 The importance of GRIT. And an invitation to take a tour with me…
GRIT
Angela Duckworth won the 2013 MacArthur Fellowship for her study of a psychological trait she calls "grit".  Her book, by the same name (Grit) was published earlier this year.
Duckworth was a teacher. Like many teachers, she became fascinated with children's learning and wondered why some children succeeded while others didn't. She observed children with enormous natural talent and ability who essentially went nowhere, while others of average and even below average ability went on to succeed.
Duckworth's interest in learning took her back to university to study psychology under the world famous Daniel Goleman. She sought to gain a much better understanding of learning, not from an ability or family background perspective, but from a motivational perspective, from a psychological perspective.
What Duckworth discovered is that your ability to do well in life depends on much more than your ability to perform well on a test, or to learn quickly; it depends on a trait Duckworth calls "grit". Grit is a combination of passion and perseverance.
After many lengthy studies, including a study into why some recruits made it through to the elite arm forces and others with greater natural ability and talent didn't, she concluded that grit, an assessment of a person's passion and perseverance, is a far greater predictor of their success than any IQ or academic measures. Anyone can develop "grit" and be successful.
Duckworth's interest in learning turned into a passion; the first half of grit. The lesson she learned is that it takes time to develop a passion for something, but gritty people found a passion and then worked hard to nourish and develop it. They became experts in their passion.
Perseverance, the second facet of grit, is a person's ability to set long-term goals and stick with those goals. A gritty person might set smaller short-term goals to help them get there, but they stick with their goals and work really hard to make their future a reality.
There is no doubt that those students receiving awards at our Annual Celebration of Achievement evenings have worked hard.  They deserve the recognition for the effort they have put in. Congratulations to them.  We are all very proud of you.
All of us can learn from Duckworth's findings. Anyone (man or woman, adult or child, talented or average) can learn to be "gritty" and, with the setting of goals and hard work, can create their own story.
Invitation to tour the new Physical Education and Performing Arts Centre
After nine months of construction, we will be officially opening this exciting facility on Foundation Day, Friday 4 November 2016. The completed works are magnificent. Coupled with the refurbishment of the old facility we now have two indoor courts, spectator seating, new change rooms, and spectator seating for centre court, tennis.
In addition to the sporting facilities, the new building is air conditioned, has tiered seating for 504, and a total audience capacity of 1100. Underneath the building are our new drama facilities which double as the green room for performances on the full sized stage.
The building was only possible because of the efforts of the whole community. Thank you to those families who donated money to realise this vision.
The official opening will commence at 8.45am on Friday 4 November in the fully refurbished Great Court. No need to RSVP. Following the official speeches, we will move inside for the annual Foundation Day service. You are most welcome.
If you cannot attend the official opening on 4 November, but would love to see the new facility, I will be giving a special tour on Monday 7 November 2016 from 4.30pm until 5.30pm.  The tour will depart from the Ground Floor Reception Foyer of the Tooth Admin Building at 4.30pm.  No need to RSVP.  I look forward to seeing you there.