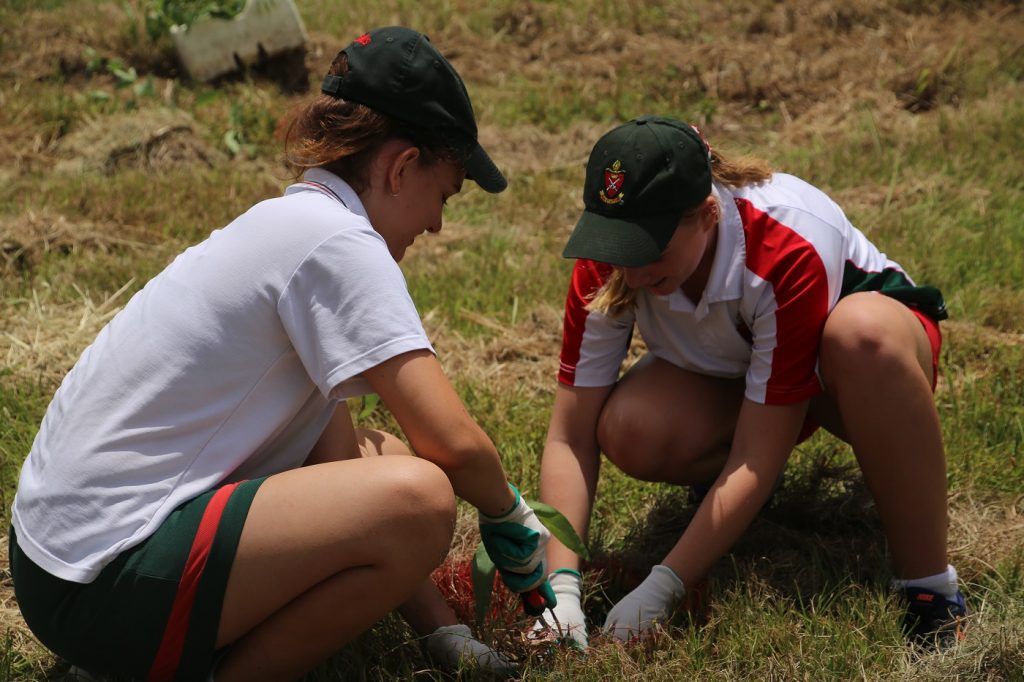 Green thumbs plant 400 trees
Last Friday 16 students rolled up their sleeves and planted close to 400 trees covering an area of about two acres. Roughly 50 trees were donated by local resident, Mrs Helen Andrews, who is a member of the Koala Protection Commitment Group in the Moreton Bay Region. We greatly appreciate her generous donation. The remainder of the trees and materials were funded through the Koala Cups initiative which has raised over $1200 for this project.
The group included Michael Alletsee, Mia Azzopardi, Jacqueline Baldwin, Lucy Chapman, Hayley Dean, Sameel Deoji, Madaline Finney, Ben Hering, Ben King, Gracie Manderson, Joel Melloy, Gabbie Munt, Olivia Sofia, Lincoln Whitehead and Max Salmons.
Ground staff were part of the project as well slashing the area and digging the 400 holes to put the plants in.
The event was a great community initiative led by the Service learning team, with Gracie Manderson leading this as one of the incoming Captains of Service Learning in 2019.
Thank you to all who have contributed to this ongoing project; from purchasing a cup, to planting trees, your support is much appreciated.
Mr Cameron Howes
Head of Experiential Learning Development