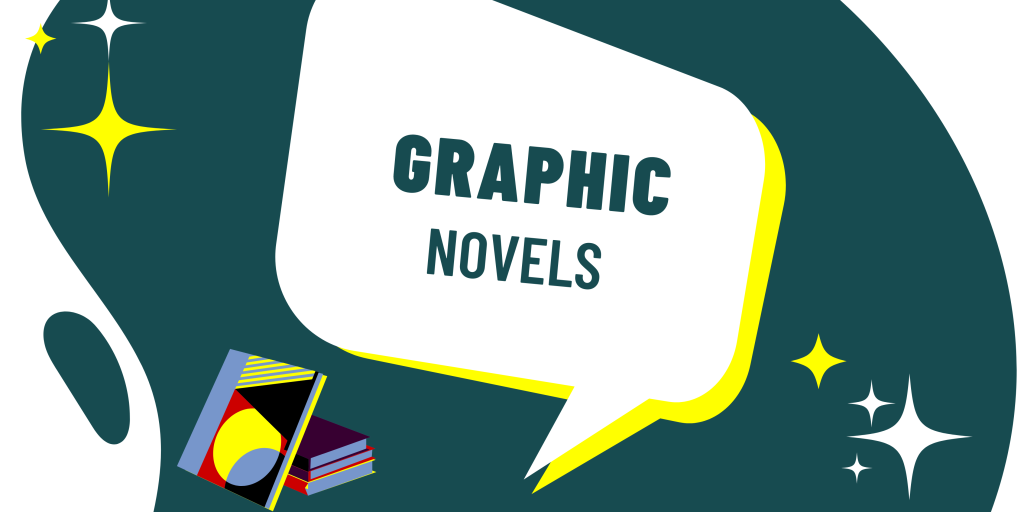 Graphic novels are real books
There is a bit of a fallacy that you might have heard before about graphic novels. Maybe you've heard it said that "graphic novels aren't real books", that "reading graphic novels doesn't count" or maybe someone even told you to "move on from graphic novels". I am here to tell you all those statements are wrong. Wrong, wrong, WRONG! Graphic novels are real books and do count as real reading and can be enjoyed by readers of all ages, and here's why.
Graphic novels are a complex text that combine text and images. As well as reading the text, you have to decode and comprehend the images. Reading graphic novels requires a reader to make inferences about the story and interpret the layout choices. In the visual and symbolic world we live in, having strong visual literacy is a vital skill and reading graphic novels helps to build this literacy. Reading graphic novels also helps strengthen memory, increases understanding of language and, due to the complex language used, increases vocabulary. Graphic novels might have fewer words than prose novels, but that often means the text and vocabulary used is more sophisticated.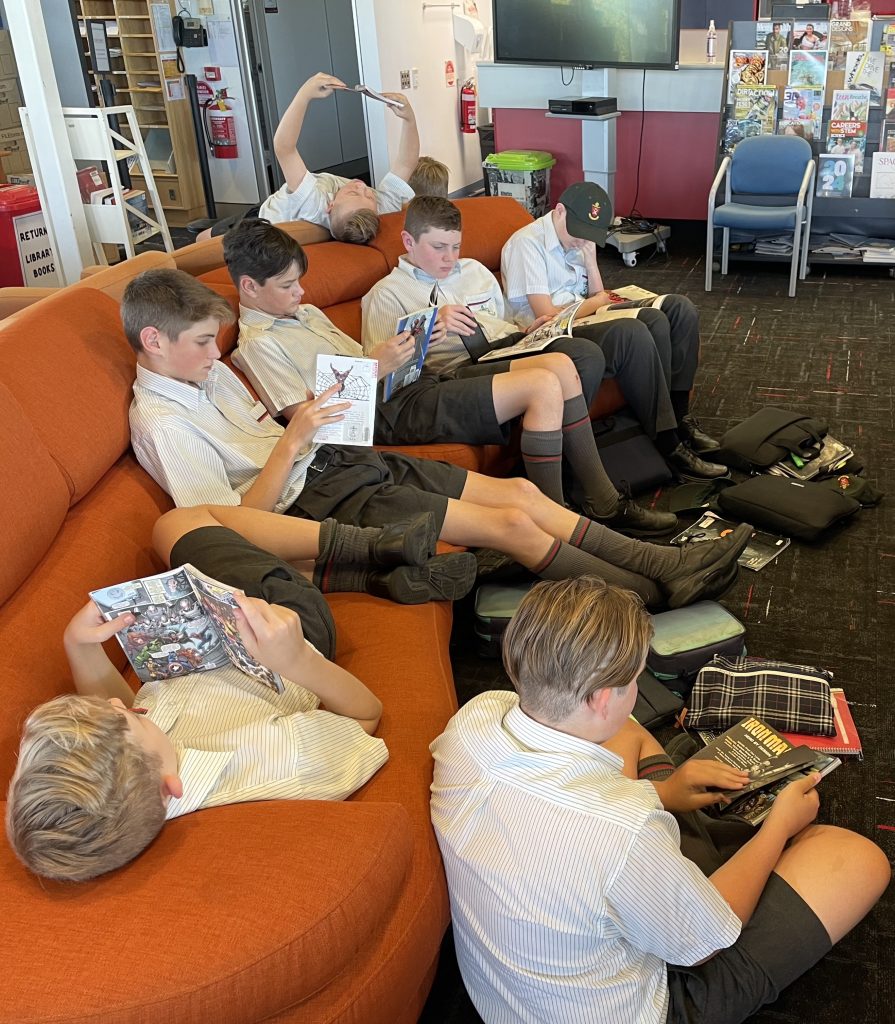 The Year 7 cohort study graphic novels in Term 4. To begin their unit, the Secondary Library welcomes the Year 7 English classes for an introduction to graphic novels session.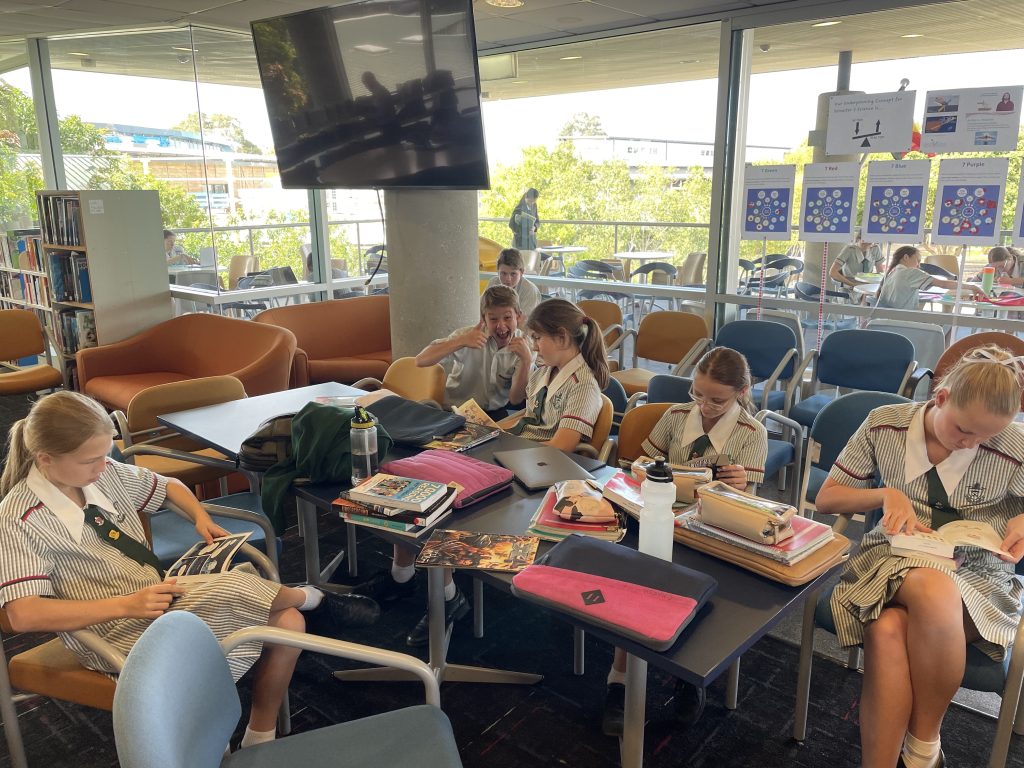 The Year 7 classes are shown different styles of graphic novels, exploring the layouts used and the names for graphic novel elements, including panels, gutters and callouts. The variety and styles of graphic novels has changed a lot over the years, so the Year 7s explore the wide variety available to them. Graphic novels are also available in a wide variety of genres. Along with well known superhero graphic novels, the Library has a large collection of fantasy, historical, realistic, mystery, and adventure graphic novels. Some graphic novels are adaptations of classics or popular series, like the Percy Jackson graphic novels. Others are memoirs, including the ever-popular Smile and the recently published Just Pretend or Tiny Dancer. There are non fiction graphic novels, graphic novels of classics and Shakespeares' works, and graphic novels about war, falling in love, or starting middle school. Graphic novels are also available as ebooks on the Library ePlatform and graphic novels are also being turned into audiobooks, so you can listen to your favourite story. Graphic novels are written and available for all audiences and there is a graphic novel for every reader.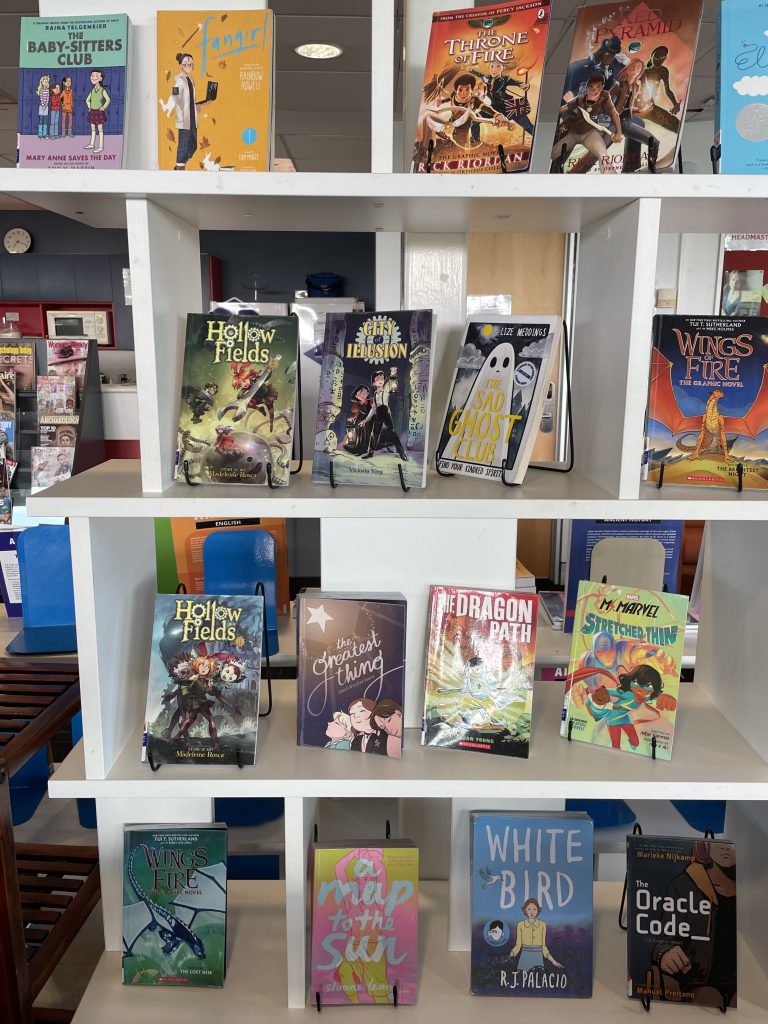 As part of their introduction to graphic novels, the Year 7s browse and borrow from the Library's collection. Over the course of their English unit, the Year 7s will continue to read widely from this incredible collection, building their visual literacy skills and entering the wonderful world that graphic novels open to readers.