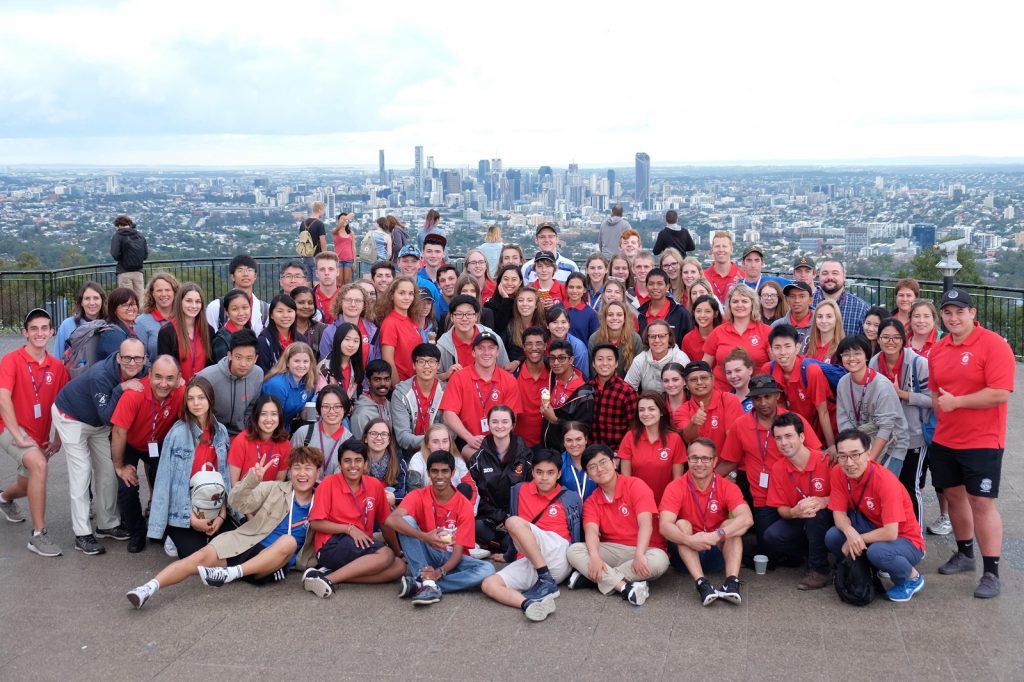 Global thinkers tackle food and water crisis
FOCUS Magazine has profiled St Paul's and the World School forum that was held on our campus late last year.
World School brings together students from over 20 countries to share ideas, collaborate and problem-solve some of the biggest issues facing our world today.
The 2017 event was attended by four principals, 18 teachers and 64 students who discussed solutions to a looming crisis – global water scarcity.
"Because St Paul's School is very focused on developing students' thinking skills, we have introduced all of the other schools to the design thinking process, which leads students through problems in order to develop solutions," said Dr Browning.
You can read the article in full below or download HERE.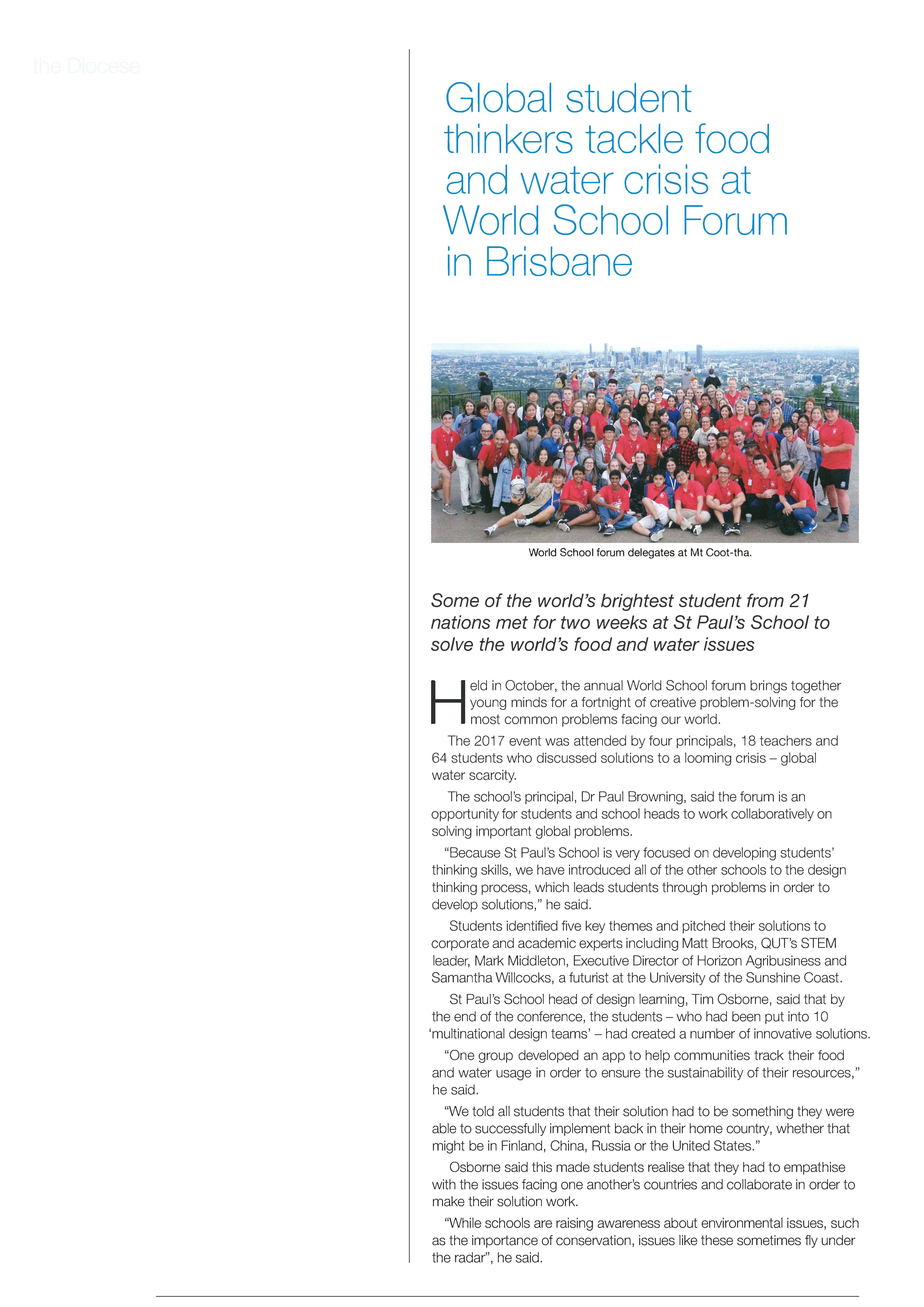 FOCUS Magazine is available to read HERE.