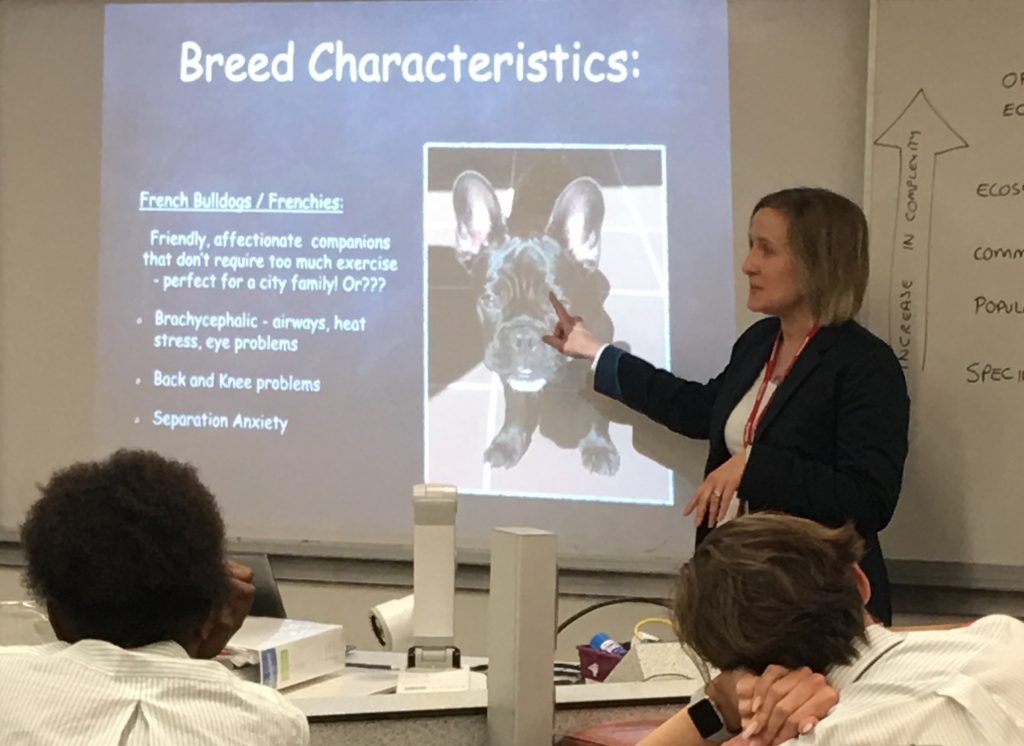 Genes, Breeds and Playful Foxes
Recently, Year 10 Biology students had an in-class incursion from a local veterinarian, Dr Bronwen Bollaert (BVSc MSc MANZCVS (Veterinary Behaviour)). She spoke to the classes about "Genes, Breeds and Playful Foxes". The students learnt how specific phenotypes (physical and behavioural expressions of genes), can be selected for in successive breeding generations. They also learnt about some of the physical and behavioural issues that certain breeds may be predisposed to because of their phenotype and how this impacts on their general health and well-being.
St Paul's would like to thank Dr Bollaert from Healthy Pet Mobile Vet for her time and passion in sharing her knowledge with young people.