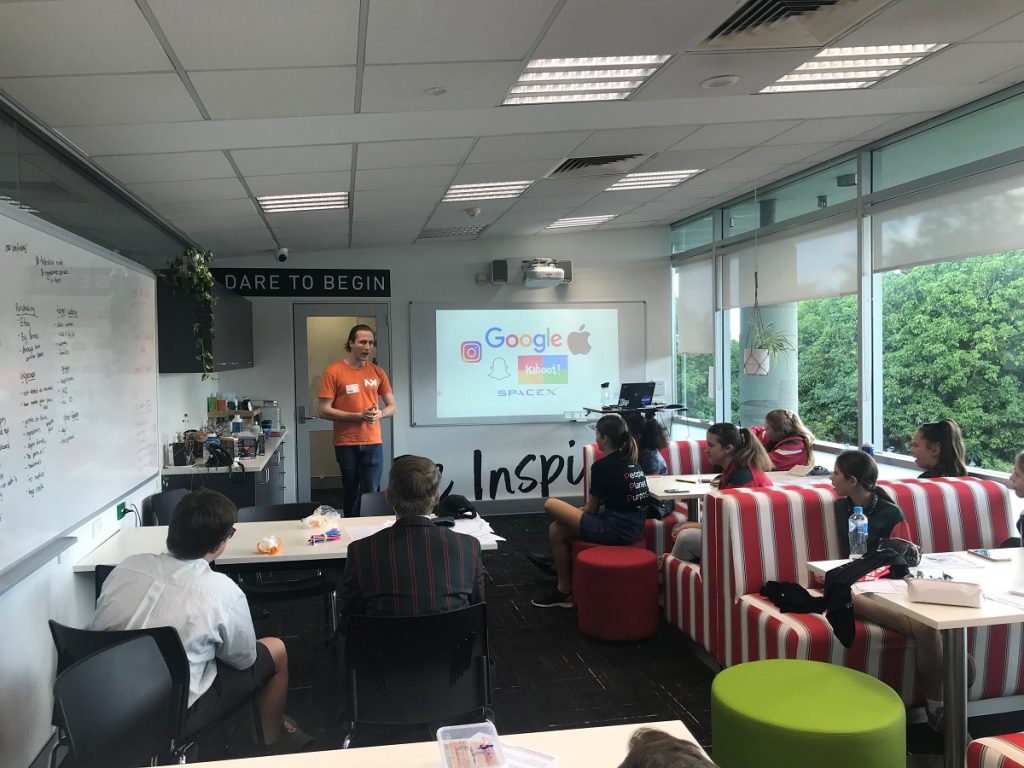 Futures Week 'thank you'
Our first 'Futures Week' saw some fabulous talent and passionate people share their time and knowledge with students and staff.
We would like to thank:
– All businesses and their staff who participated in the Careers Expo. Years 10-12 students got a real buzz from the 30 exhibitors who took part.
– Natasha Lam from Blackbook AI – Natasha's key takeaway as a career changer and as a recruiter, 'Being adaptable, understanding and articulating your transferable skills is what will set you apart"
– Lachlan Fitzpatrick from Math Mate "engineering maths, he loved it, but an hour on one calculation and wow, what happens when you make a mistake at the beginning. He set out to solve the time problem, embraced team work, and created a thriving business!
– Steph Leahy, technical recruiter, and remote year participant. Steph opened our eyes to the future of work and flexibility, working anyway, anytime, and how to do it. Twelve countries in 12 months with Remote Year whilst working full-time, an experience of a life time!
If there are parents or community members who would like to be part of Futures Week 2020, please contact [email protected]
Dr Renae Jones
Director of the Centre for Innovators and Entrepreneurs