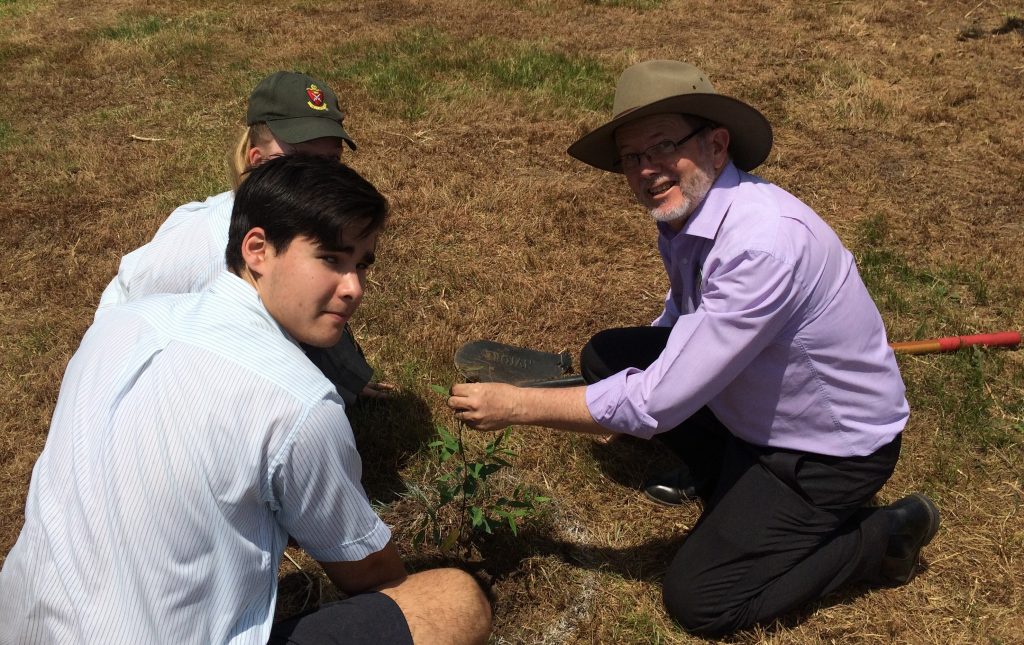 Foundation Day tree planting
As is tradition, students were involved in planting trees to commemorate Foundation Day.
This year our Year 12 students planted the first trees in our new Koala Corridor, a project aimed at revitalizing our local habitat. Originally a suggestion coming out of the Global Sustainability Realm of Thinking, and this year picked up by the Service Learning committee, the corridor of trees will eventually join the trees along the South Pine River (including Pine Rivers Park) and the Bungawarra Reserve (via Canterbury Park).
Next year additional trees will be planted to honour some of our special parents and those who supported this initiative such as Councillor Amanda Cooper and our partner, Land for Wildlife.
Thanks to the work of our Service Learning committee and Councillor Cooper, we have raised over $1000 from the sale of reusable coffee cups that has gone straight towards the project.
Thank you to all involved!