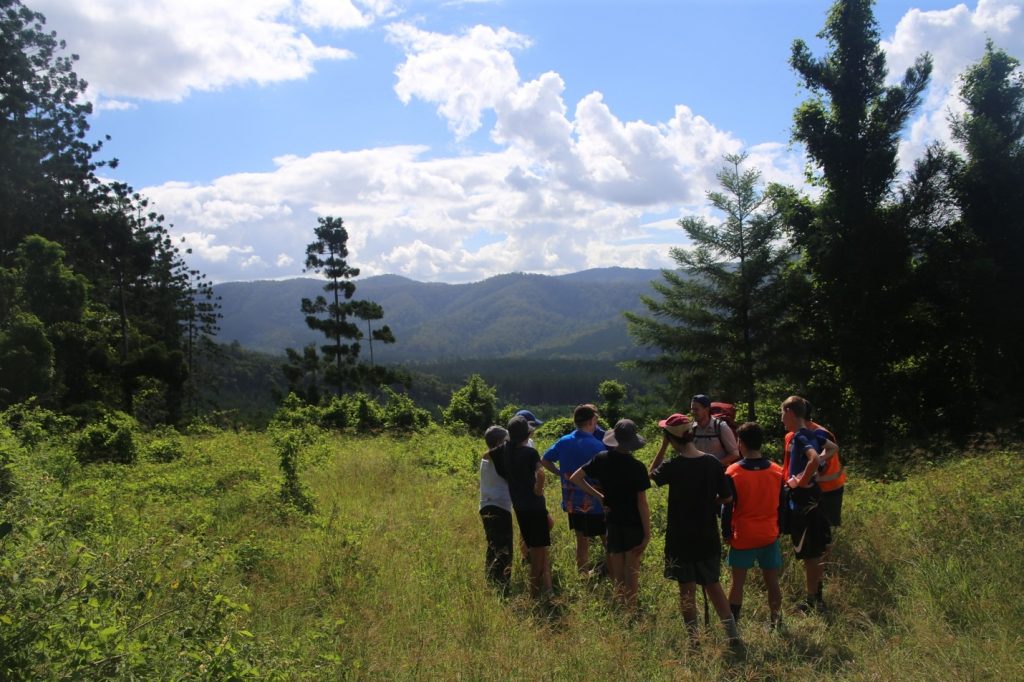 Experiential Learning Update | Year 8 Camp
Our Year 8 students experienced their outdoor education adventure last week and despite the, at times, inclement weather, the four day journey proved a tremendous team building experience for all participants. The camp is organized along gender lines with the boys hiking and camping out across the Conondale National park and the girls predominantly canoeing throughout the Cooloola National Park.
Each journey tests both the individual and team strengths of the student groups. Each team works independently across the week, transferring from campsite to campsite under their own steam and carrying all their necessary provisions and camping equipment with them. Each team must work together and each individual must support their team through the contribution they make in the various roles they are assigned. Challenges are demanding, especially when the weather is not kind, as the students complete hikes carrying full packs and paddle significant distances transporting all their team's gear aboard their canoes.
It was impressive to see the way teams worked together under sometimes adverse conditions without so much as a word of complaint. This sort of experience is such a positive for students of this age, as overcoming the challenges they are set allows students to build the resilience and confidence that comes with overcoming personal fears and the limitations they set themselves. It is hugely rewarding to watch students achieve goals which they previously thought were out of their reach.
By the end of the four days each team starts to see how co-operation and taking personal responsibility leads to good outcomes for all. The sense of positivity from students as they disembarked the buses on their return to school was tangible. Each student returned with a reflective journal which featured their personal thoughts about their experiences across their journey as well as a tribal band around their neck.  This tribal band was a symbolic reminder of the School's Character Framework and how each individual who attended the camp had lived out the individual virtues that comprise this framework across the course of their experience.
The Year 8 camp is a tremendous character-building event in the lives of these young people and sets them up well for the trials that lie ahead on their journey toward adulthood.
Cameron Howes
Head of Experiential Learning and Development