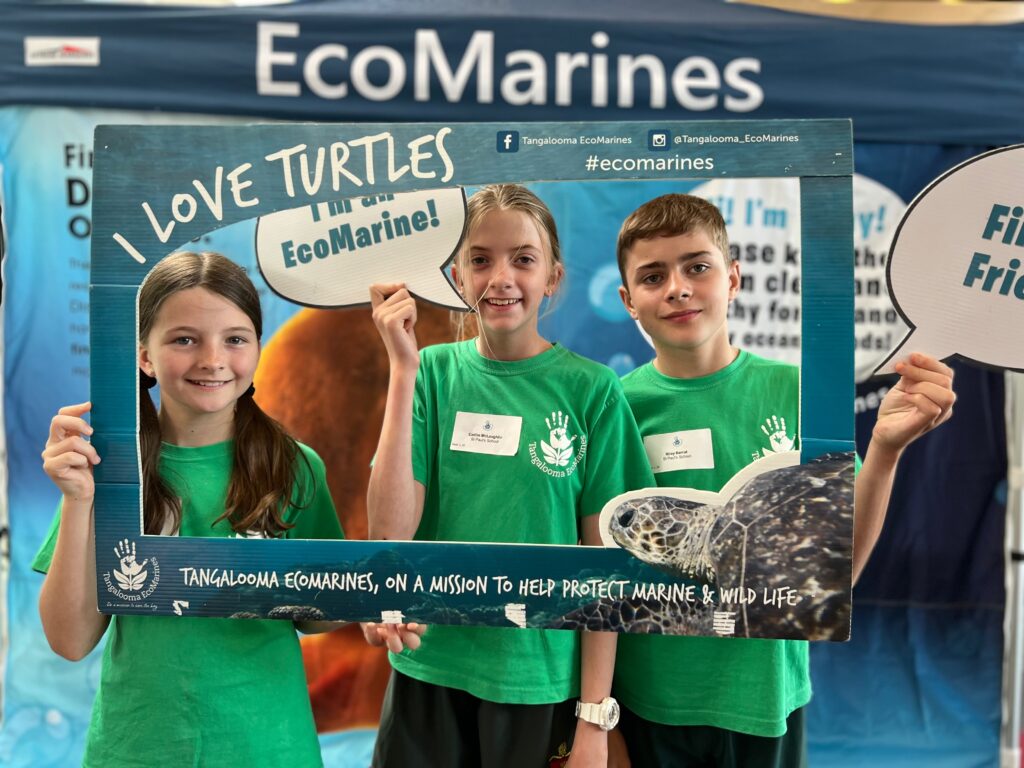 Eco Marines update
Hello everyone,
Today (8 November) the EcoMarines Ambassadors (Ede, Caitlin and Riley) went to The Brisbane Convention and Exhibition Centre to attend 'The Wave' conference. We were lucky enough to be able to bring along some of our Mini-EcoMarines: Nisreen, Lincoln and Chelsea!
When we arrived, we met with all the other EcoMarines schools, and assembled in the theatre. We were so excited to listen to other schools present skits, sing songs, do dances, as well as hearing from Corporate Sponsors and Government Representatives. What was MOST exciting, was that our 'Jellyfish' made from hard and soft plastics collected from our lunch areas, was THE WINNER of the Waste Warriors Competition! This meant that we got to go up on stage to receive a certificate from Cleanaway! We will have a special visit from a Rubbish Truck to organise, along with a prize pack that we will receive!
This awesome art work was inspired by an email sent to us from one of our EcoMarine parents, who shared a connection to past St Paul's Student Caitlin Smith. Caitlin is a Marine Biologist, who had sent us pictures of the intestines of a Green Sea Turtle found off the coast of Moreton Bay. She also sent us pictures of the tally of all the Hard and Soft plastics and rope fibres found in the intestines. We were shocked at just how much plastic was found, and then thought about our own school environment, and the plastics we see in our lunchboxes and in our eating areas.
This led to us creating a Jellyfish, reflecting the known fact that Sea Turtles often mistake soft plastics for their favourite food – Jellyfish! Our artwork also educates through the use of QR codes and interesting facts about the impact of plastics on our marine life… all hanging from its tentacles!
Our artwork will be on display in the Library (once we work out how to hang it!)
Please see attached, some photos from our day!
Kindest regards,
Erin & the EcoMarines team 😊