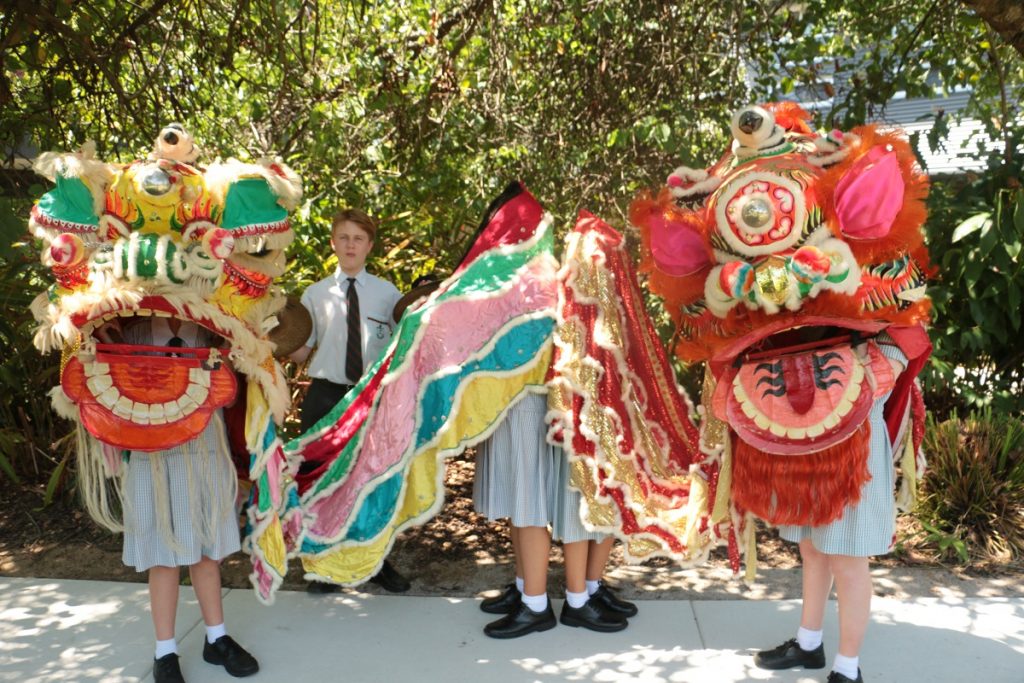 Dumplings, dancing and gifts!
We celebrated Chinese New Year today with dumplings, dancing and gifts!
During lunchtime today, students celebrated the Year of the Dog with dumplings and traditional Chinese celebratory activities. These included a "dragon dance" and receiving "red packets" as a symbol of luck, happiness and good will for the year ahead.
A huge thank you to all of the parents who volunteered their time to teach students the art of traditional dumpling making. These parents also helped to prepare hundreds of dumplings that were sold to raise funds for our China Tour.
It was also a great opportunity for our International students to mingle with domestic students over lunch and practise their communication skills.
Our International School is an integral part of the School, providing the opportunity for students to make connections with different cultures, learning from the differences and similarities between others.