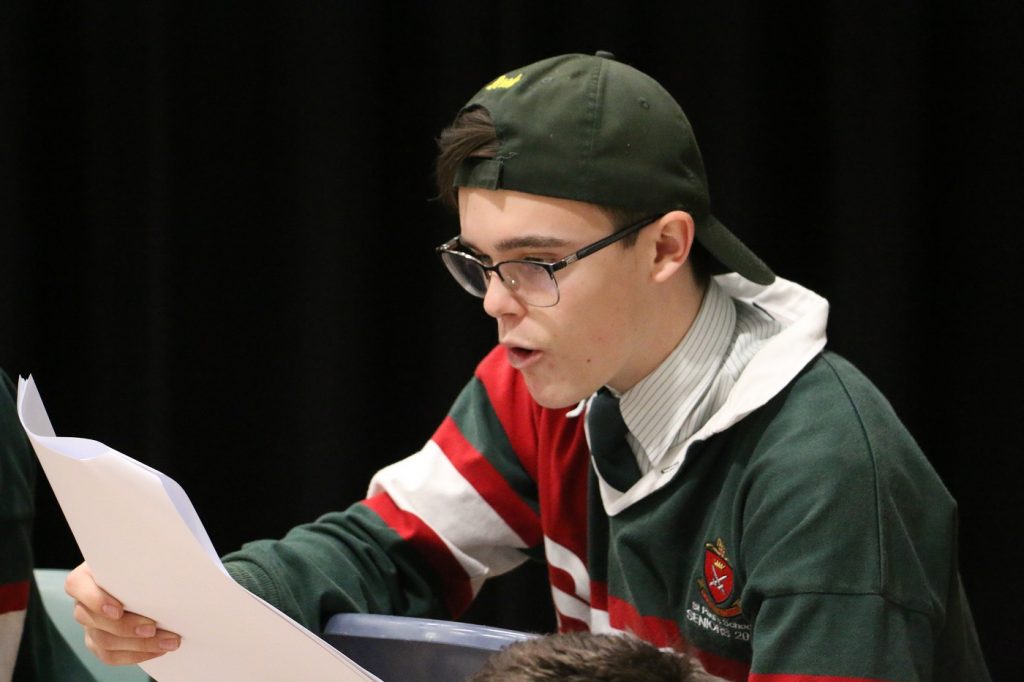 Dramatic start to the term
Semester 2 has had an exciting beginning for the Drama Learning Area. Senior Drama students are currently participating in a month long 'Artist in Residency' program with Green Man Production's Kurt Duval on Physical Theatre. Students have described the workshops as intense, challenging them to strengthen and condition both body and mind.
Year 9 Drama students are busily preparing 'Commedia' performances to entertain audiences at the School Fair. Last week saw them participate in Commedia workshops with the Australian Activing Academy and they look forward to trying their hand at Slap Stick comedy with Kurt Duval in the coming weeks.