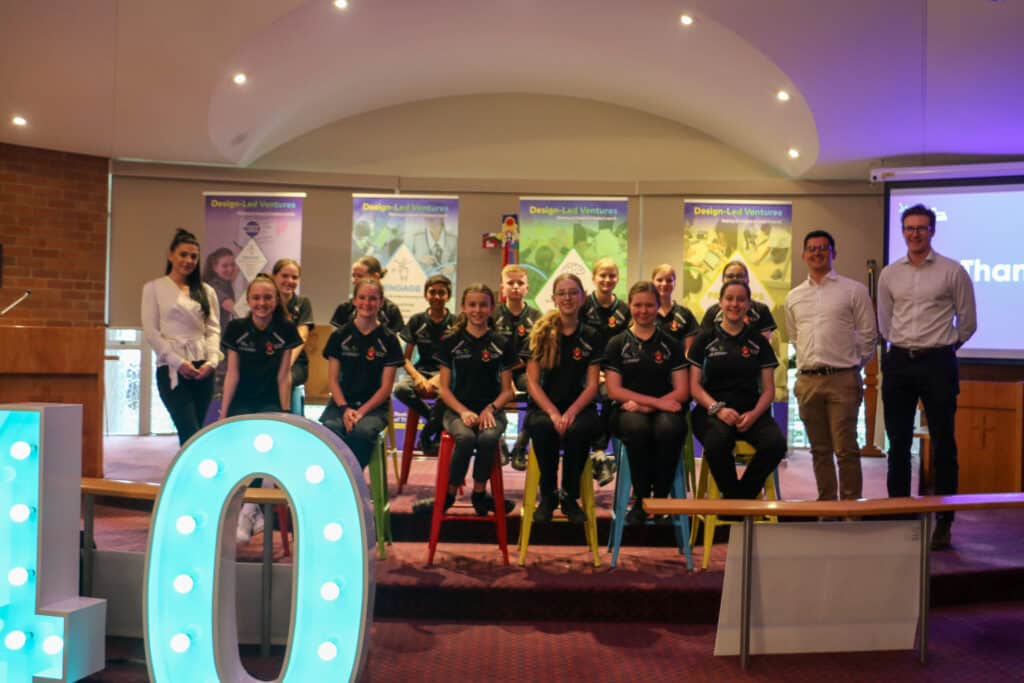 DLV4.0 Pitch Night a great success
This week our DLV4.0 team pitched their innovative solution to their client, Jones Lang LaSalle (JLL).
Over the past 14 weeks, students have been working with the team at JLL to come up with an innovative business solution. This included workshops, challenges, interviewing stakeholders, excursions, guest speakers, design thinking, honing their creative dispositions and developing their entrepreneurial skills. The students learned how to work well as a team, how to create and use Big Hairy Audacious Goals (BHAGs), conduct effective interviews, project planning, collaboration, and implementation planning.
The team's goal was to find a solution to their BHAG: "How might we further assist JLL in becoming an influencer of sustainable practices throughout the community?"
The program culminated with the team presenting their journey and solution at the DLV Pitch night, in front of the client, parents, students, and teachers. The nerves were high, as was the excitement to finally tell the world about the challenges and solutions they had identified for their client, and importantly, research and guidance for the client on how to implement their solution.
"It's really cool to see how the thought process was for you [the students] all and how you have understood JLL and our objectives. It's great that you were able to come up with a solution that we hadn't really thought of before because we are so entrenched with the day to day." – Andrew, JLL
When asked what skills they learned during the DLV that could be applied to their education and beyond, students replied:
"We have the Realms of Thinking Dispositions which are always a part of what we do in class and we used almost all of them in every session during the DLV" – Poppy

"I think undertaking trial and error and openness to experience were our most important during DLV and what we worked on the most. I think it helped us to be able to put more ideas forward during the design process." – Talitha

"The Dispositions are really key at St Paul's in the classroom and during DLV" – Madi
Thank you to our wonderful client and the whole team at JLL!
You can learn more about DLV on the Realms of Thinking website: https://realmsofthinking.com.au/engage/design-led-ventures/