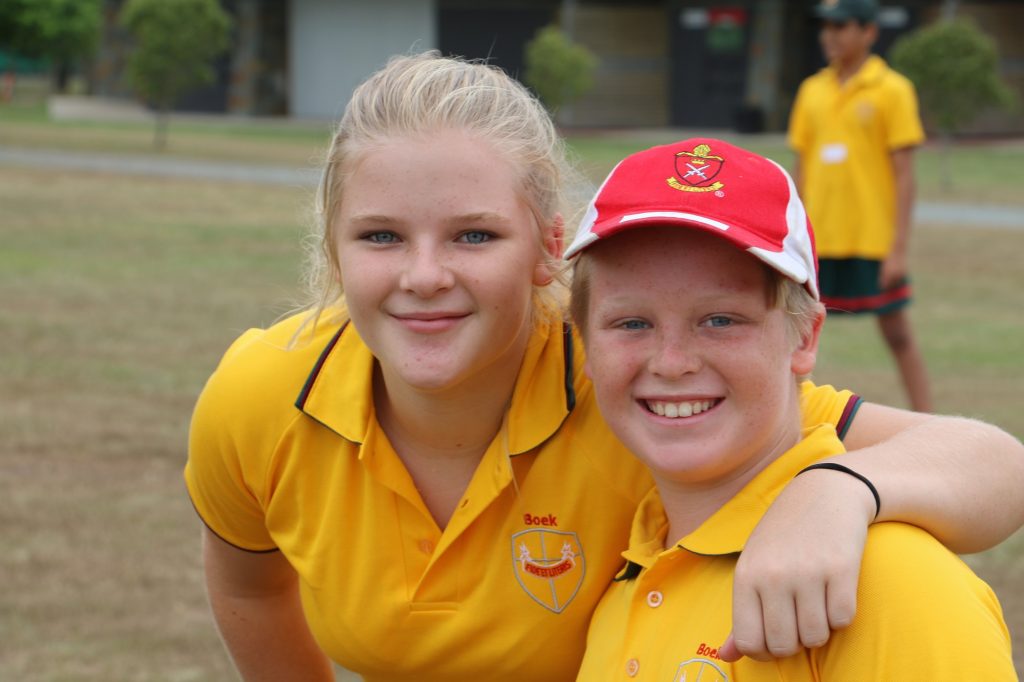 Developing young people influencing others positively
There is a wonderful buzz around the School at the moment as students prepare for the Swimming Carnival. This is one of the highlights of the year as many Year 12 students step up and contribute significantly to their House efforts.
Now that the Junior School are going to be a part of the whole school Swimming Carnival, this has meant that Junior School students have been introduced to the House War Cry by older students.
The emphasis on these carnival events is having fun with regard to decorating one's House area, designing banners and posters. It's an opportunity for many students to express their creativity in different ways, whilst the swimmers set out to achieve Personal Best times.
As Vertical Tutoring takes off in the Middle and Senior years of schooling, I am continually being told stories of how older students have been supporting younger students and have witnessed this myself in special ways in the Tutor group I am attached to. Students who for too long have remained quiet within their peer group, in which peer pressure is profound, have blossomed and are contributing so much to the changing atmosphere and culture within the St Paul's Community. Their leadership qualities are being honed, shaped, refined and developed, thus preparing them more effectively than in the past, in my opinion, for life beyond school.
From time to time I share the work of Australian parenting expert, Michael Grose. Michael has recently shared an excellent article about developing the leadership abilities of our young people. It is timely and practical and the tips he shares can be adapted to any age.  You can read the article here.
Mr Robin Cox
Executive Director of Faith and Community