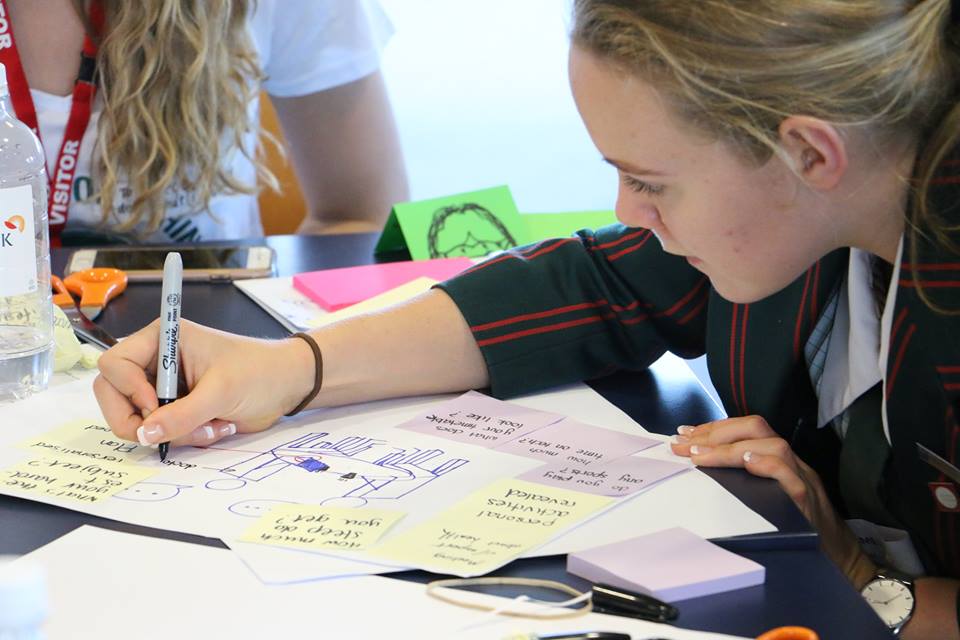 Design Thinking in action
Some of the work undertaken at St Paul's is being noticed by the corporate sector.  In particular, the way in which our Learning Realms have potential to solve real world problems.
Severl St Paul's students put their 'Design Thinking' caps on as part of an interactive workshop with Suncorp Bank and their recent university graduates.
The 'Design Thinking for Innovation Meetup' provided an opportunity for students to be exposed to and work with Design thinking in an industry context.
Students were given a real-world issue that they broke down, carefully analysed and then began developing solutions to. In the process, students fostered a number of Design thinking mindsets including empathy, optimism and iterative-thinking.
We're looking forward to learning more about the results and how our students may have contributed to a compelling market proposition.