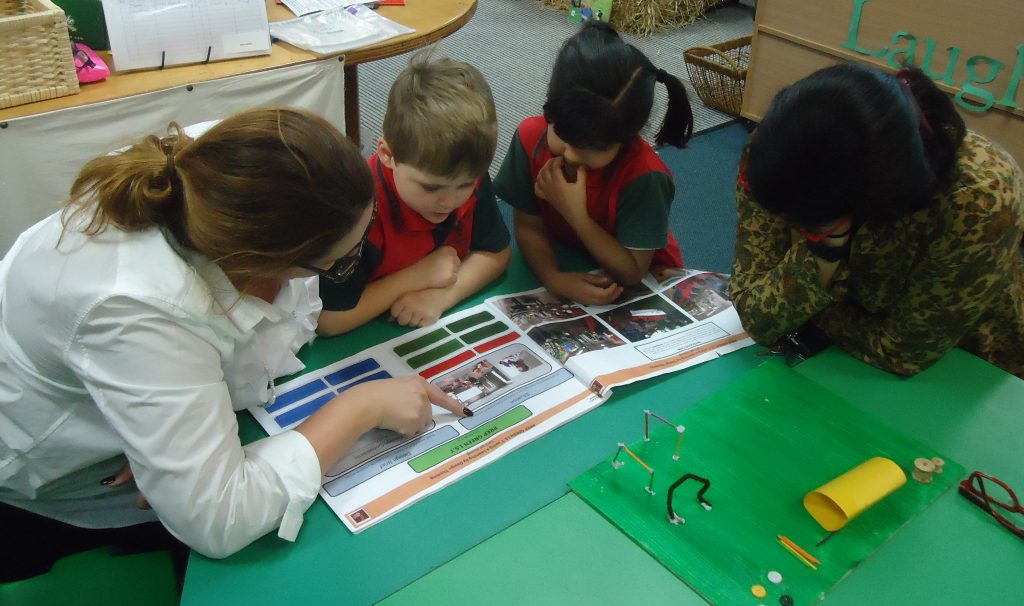 Design Thinking at work
In Term 2, students in Prep Green embarked on finding a solution to a problem: Mr Wilkins had eaten too many Easter Eggs over the holidays and came back to school feeling unhealthy, tired and lacked energy.
Mr Hill from our Design and Technology Centre was invited to journey with us and present a Learning by Design Thinking framework to the students to help them design a solution. The class spent the whole term working in small cooperative groups questioning, investigating, designing, sketching, building, testing, reflecting and creating miniature models based on the science knowledge they had accumulated along the way. During this project, the students also integrated the use of technology. We invited Mrs Casablanca from Year 2 to teach the students some basic photography skills to help them take good photos. The students were also involved in using an iPad to create a stop motion animation film as a fun creative method of showcasing their thinking.
Zoe reflected on her journey by stating that her favourite part of the process was "building and designing the obstacle course because we got to take photos".
Harry said, "My favourite part was the filming at the end."
Amy remarked that her favourite part was, "designing the obstacle course."
The students worked really well with each other and learned some valuable life skills such as listening, turn taking and empathy.