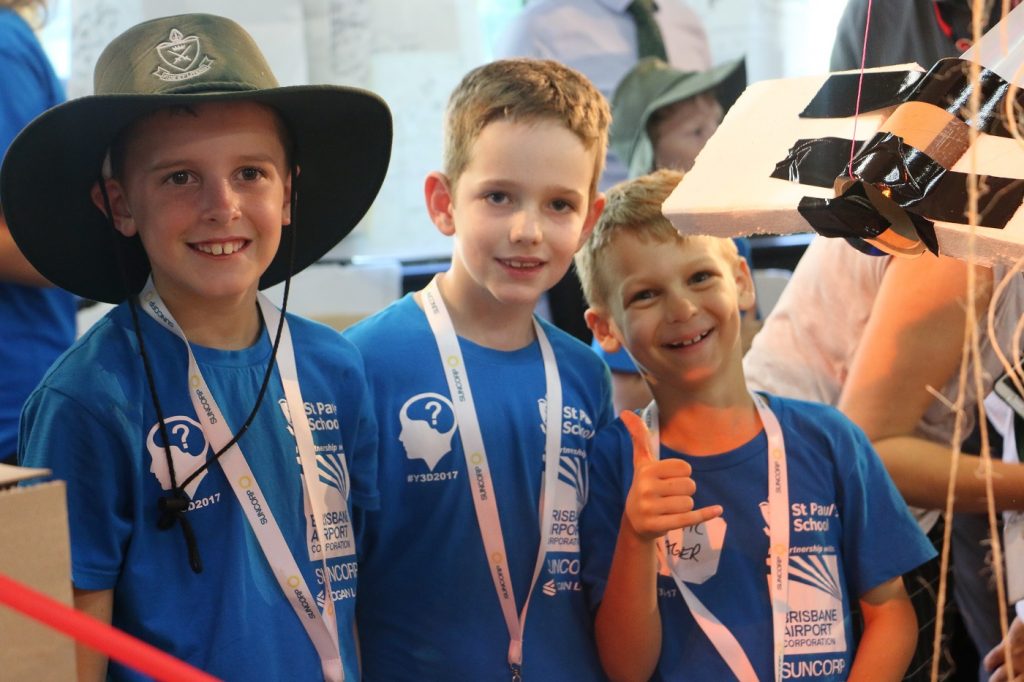 Design Symposium #Y3D2017 (Day 2)
Day 2 of our Year 3 Design Symposium culminated in a presentation of their fine work.
Students have spent two days planning and prototyping how people may travel to, from and around Brisbane Airport in 2028.
Brisbane Airport Corporation (BAC) in conjunction with Suncorp, coordinated a two-day Design Symposium at St Paul's to engage the young management consultants.
"Collaboration is huge these days and we try to really push that and these guys are only eight years old and they are really effectively collaborating," said Mr Steve Grant, Brisbane Airport Corporation's Master Plan Program Manager.
Students in Prep to Year 12 are taught Design Thinking which is a concept used globally by business giants such as Nike and Microsoft. Mr Hill explained, "Design Thinking teaches kids to develop that love of learning through curiosity, how to empathise with people, how to experiment and have it not work, but value the feedback from it."