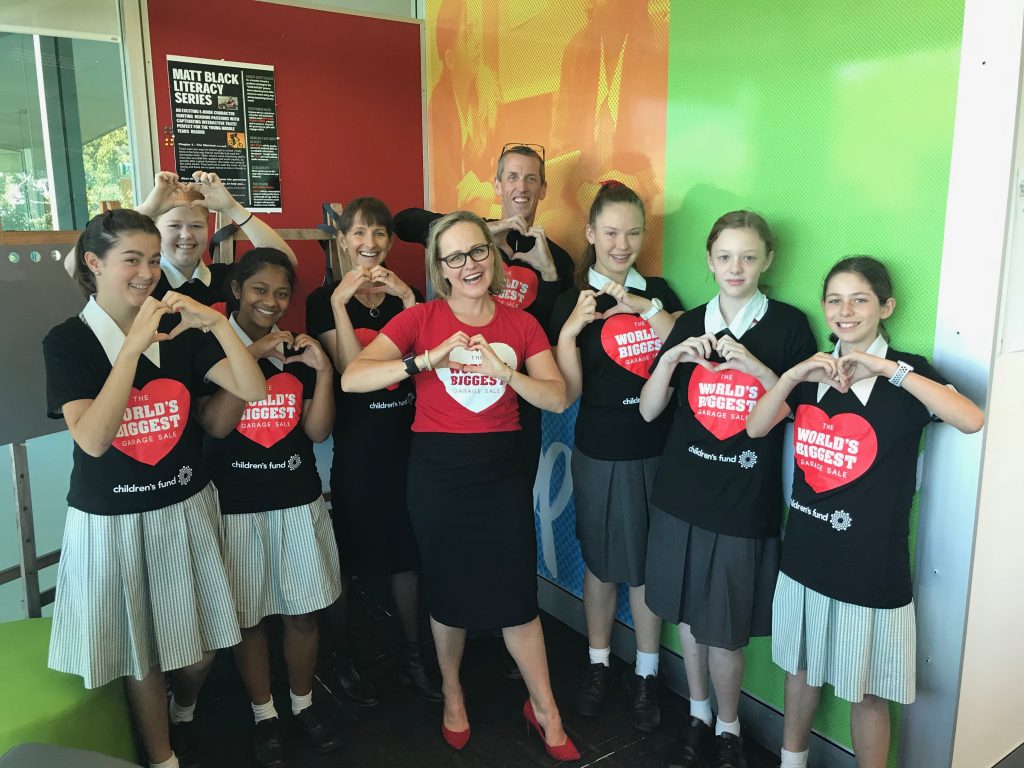 Design Led Venture 1.0 Update
Our inaugural Design Led Venture (DLV) Team is well underway. Seven driven, passionate, and courageous female students are working closely with each other, Dr Jones, Mr Osborne, the Co-Founder and CEO of World's Biggest Garage Sale (WGBS) and her Team. WBGS has been recognised, locally, nationally, and internationally for their contribution and drive of the Circular Economy.  Here is a short video about them!
Students range in year levels from Year 6 to Year 11. It all started with a breaky with their parents to introduce the concept and over 10 weeks will culminate with these students presenting a functional, fresh thinking solution to WBGS to propel their vision of People, Planet, Purpose!
What is a Design Led Venture?
Design Led Ventures has been developed to show students, staff, and the community the linkages and synergies between St Paul's Realms of Thinking (RoT) and the Centre for Innovators and Entrepreneurs (CIE). RoT is all about nurturing and developing our students' creative dispositions to enhance their learning, their perspectives, and to prepare them for life after school. The CIE harnesses those creative dispositions to teach and guide students' entrepreneurial thinking and doing. The DLV program connects creative dispositions and entrepreneurial thinking in a seamless way to real world challenges and opportunities. Students see how both are critical to making a difference for individuals, businesses, the community, and the world!
Read more about Design Led Ventures here.
Here are a few pictures of their journey so far and they will been keeping the school up to date with regular assembly appearances.
Session 1: Induction & Diary Room Training
Session 2: Who is WBGS & Perspectives
Session 3: Goals Setting with a difference
Dr Renae Jones
Director of the Centre for Innovators and Entrepreneurs