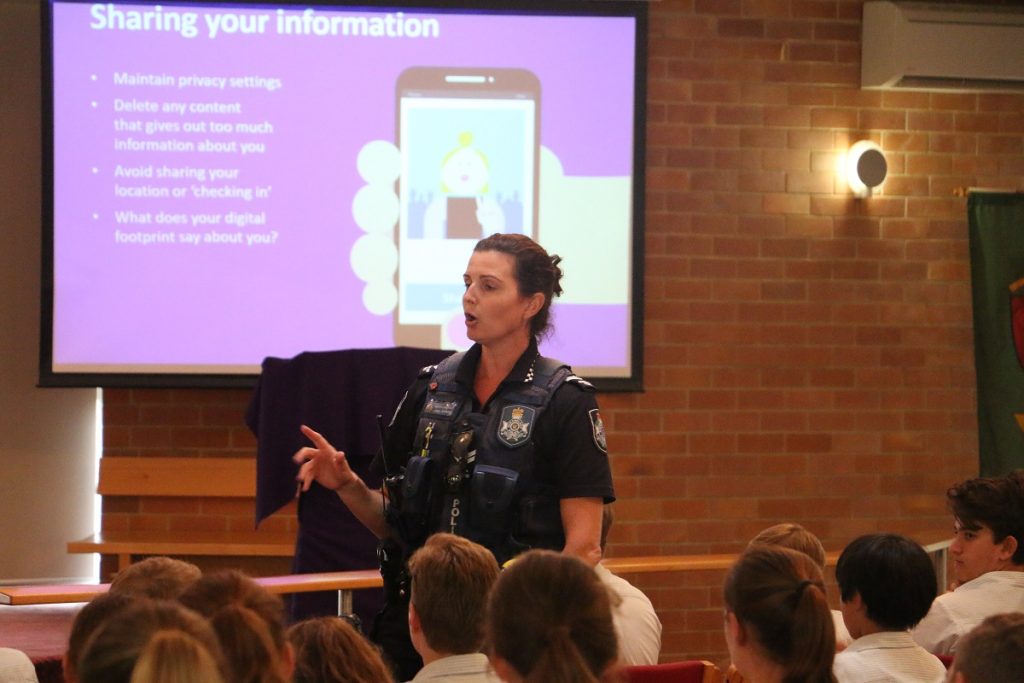 Cyber Safety presentation
On Monday 5 March, Senior Constable Carol Spurdle and Sergeant Steve Walsh from Sandgate Police conducted a 'Think u Know' presentation with the Year 8s during their Flex lesson.
The presentation dealt with a number of relevant topics such as password protection, sending images online, cyber bullying and protecting yourself online.
The event coincides with 'National Day of Action against Bullying and Violence', happening this week. In our connected world, much of the bullying that impacts children occurs online, using the various social networks that children use to keep in touch with their schoolmates and other friends.
This presentation, as well as topical conversations with teachers, tutors and staff members throughout the school, we hope will prepare students with the tools they need to be responsible and aware internet users.
Judy Bolton
Head of Information Services