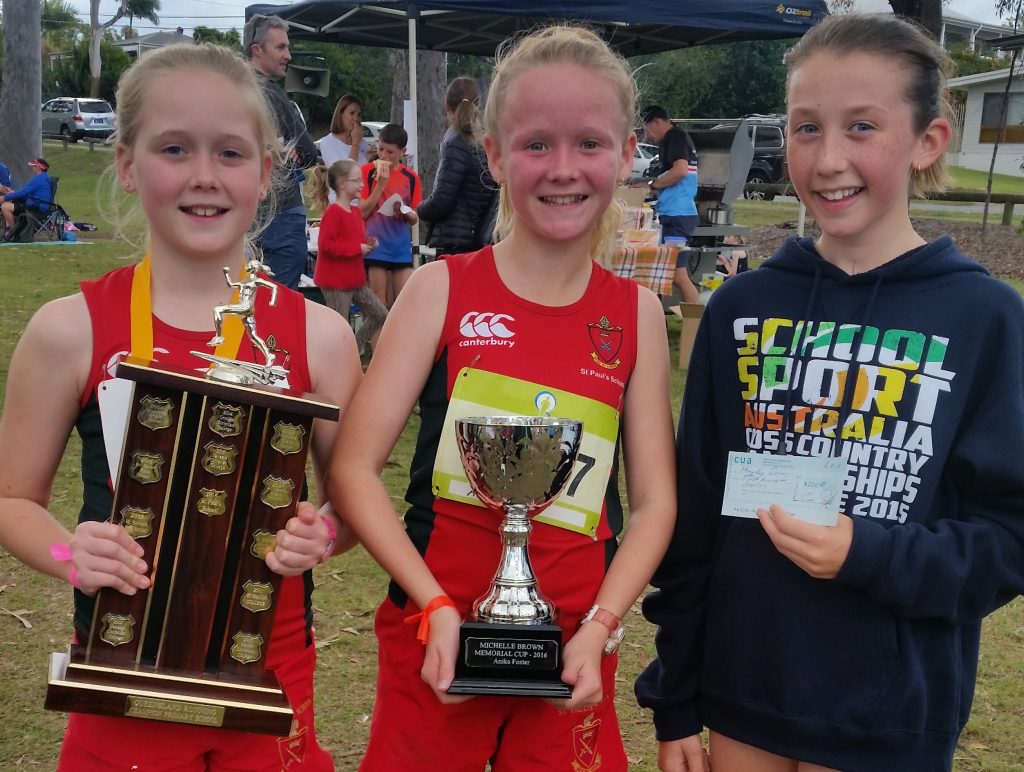 Cross Country Winter Championships
At the Winter Championships for Queensland Running on the weekend, St Paul's School was very successful. We won a number of age group medals along with the following three special awards:
Anika Foster (Year 6) was awarded the Michelle Brown Memorial Cup. This award is presented each season to a junior age runner who demonstrates enthusiasm, enjoyment and good sportsmanship.
St Paul's School was awarded the Queensland Running Champion Primary School Cup.
Hayley Dean (Year 7) won a monetary award for being the highest ranked regular runner, with her recent 2nd placing at the Queensland School Championships selecting her to compete at the National Championships later this month.
Kyle Willis (Year 9) also placed at the State Cross Country Championships recently and will be heading to the National Championships held in Canberra.