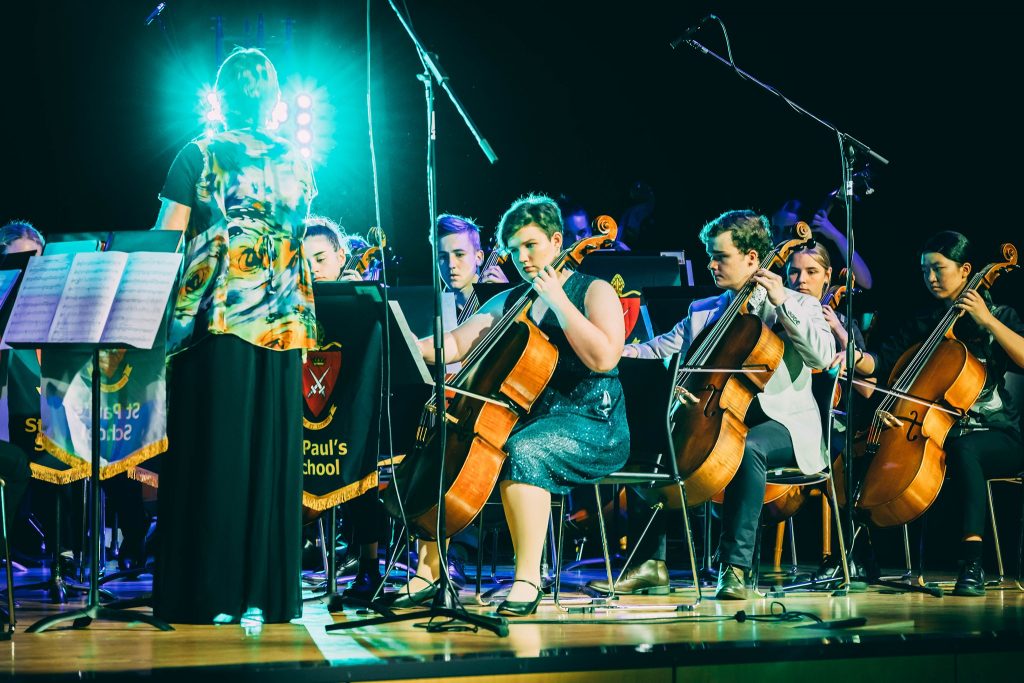 Con Brio 2020
Our first ever Con Brio live stream was a huge success. Live streams are certainly different to regular performances but, with the help of our amazing Music Tech students, we were able to broadcast the brilliant work of our ensembles to their parents, families and friends in real time on YouTube.
It's truly amazing how far our musicians have come this year, particularly given all the interruptions and difficulties they have faced with restrictions because of COVID-19, and we're very proud of their musicianship and dedication.
The video of the live stream from the evening is available on our St Paul's Music YouTube channel. There are some great photos on the St Paul's Music Facebook page, but here are a few action shots from the night (see below).
We would like to express our unending gratitude to; all our amazing musicians, their parents for getting them to rehearsals on time, their hard-working ensemble conductors, all of our St Paul's Music Tutors, Mrs Weal and Mrs Stevenson for their help in organising the administrative behind-the-scenes stuff, Flowers by Sally for the beautiful floral arch for our announcers to stand in front of, the Music Supporters' Group for keeping the musicians fed and watered throughout the night, and our incredible Music Tech students, led by the Music Department's right hand man, Mr Cotgreave. They say that it takes a village, and our community of St Paul's Music people is one of the best.