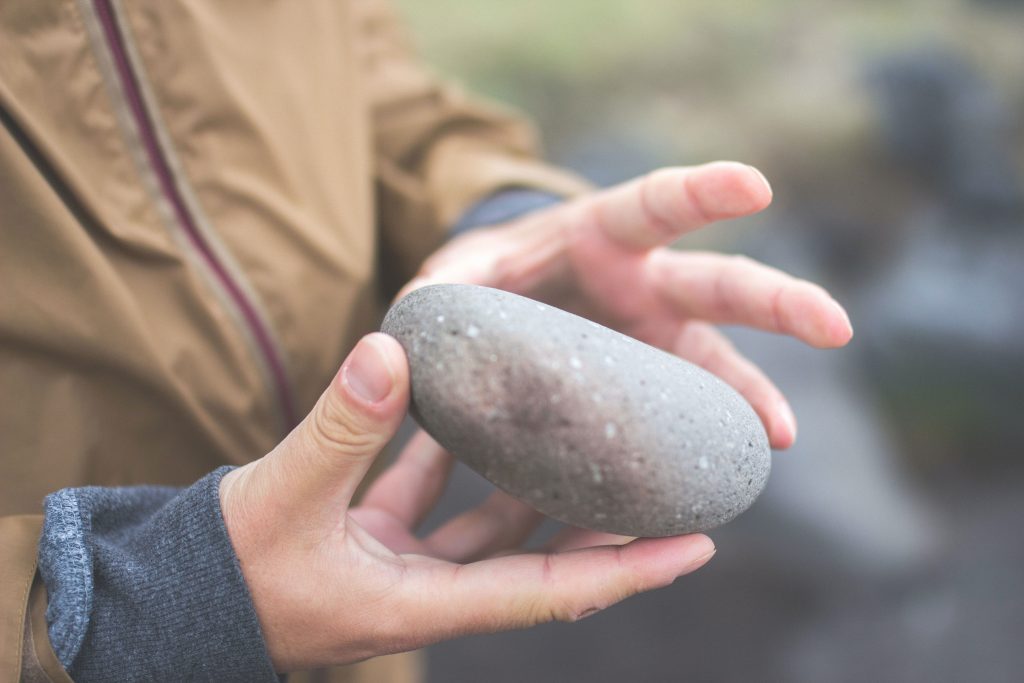 Collecting stones
Greetings to all wherever you are.
A reading parable from Luke's gospel – Chapter 18:9-14 (NRSV)
It is often referred to as the Parable of the Pharisee and the Tax Collector
Jesus told this parable to some who trusted in themselves that they were righteous and regarded others with contempt: "Two men went up to the temple to pray, one a Pharisee and the other a tax collector. The Pharisee, standing by himself, was praying like this, 'God, I thank you I am not like other people: thieves, rogues, adulterers, or even like this tax collector. I fast twice a week; I give a tenth of all my income.' But the tax collector, standing far off, would not even look up to heaven, but was beating his breast and saying, 'God, be merciful to me, a sinner!' I tell you, this man went down to his home justified rather than the other; for all who exalt themselves will be humbled, but all who humble themselves will be exalted."
The other day I was reading this parable and it reminded me of a story I once read as a cautionary tale to those who may have a distorted view of their own righteousness when compared to the wrongdoings of those around them. As a general life lesson, I also think this story may be useful to reflect on at this time. It went something like this.
Two men once met at the door of a well-known holy man they had gone to seek counsel from. Both men were getting on in years and seeking forgiveness for past actions to feel clear of their guilt.
The holy man asked the first man to tell him of his wrongdoings. He replied, 'I have committed a great and significant sin'. 'Hmm' replied the holy man in thought. 'What you must do is go and find a stone that you feel represents your sin and bring it back to me'. So the man set off in search of his stone. The holy man then asked the second man to tell him of his wrongdoing. 'Well' he said, 'I have done nothing like the other man'. 'Though many, my sins are small and insignificant'. The holy man paused and then told the man to also go and bring back stones that he felt represented his sins.
Eventually the first man returned staggering under the weight of a large boulder so heavy he struggled to walk, and he had to keep resting along the way. With a groan he placed the boulder at the feet of the holy man. A short time later the second man returned with a bag containing many small pebbles which he also laid at the feet of the holy man.
'Well done, both of you,' said the holy man. 'Now to complete your task you must return your stones to where you found them and pray for forgiveness for your sin.' The first man again picked up his large boulder and staggered back to the place from which he had found it and placed it back in the exact spot recalling his sin and praying earnestly for forgiveness.  However, the second man could only remember where some of the pebbles he had found along the way had come from and the reasons he had chosen to take them.
After some time, the second man returned to the holy man and said the task was too difficult. The old man replied, 'You must know my son, that sins are like these stones. If one commits a great sin it is always obvious to the wrongdoer and lies heavy on his conscience; but if he is truly sorry, he is forgiven, and the burden can be released. But if one is constantly doing small things that are wrong, he does not feel any great load of guilt or shame for his actions and so is not truly sorry and will continue to carry and accumulate wrongdoings until eventually he will have no idea of the nature or the breadth of deeds he has done. So you see, it is as important to avoid little sins as well as big ones."
I think it is self-explanatory as a reminder to us that any wrongdoing is wrong; big or small, and trying to justify our actions by arbitrarily assigning a degree of wrongness, has the potential for us to think of our wrongs as righter than others' actions. This has the potential for us to falsely justify our actions and become complacent in weighing the whole of those actions.
I think similarly as we move into this time of easing of restrictions, we need to remind ourselves that all the little restrictions and new procedures we are asked to follow are set in place for good reasons. It will be very easy to fall into life as normal without adhering to measures we might think of as not essential or mundane and only stick to the bigger restrictions. Let us be mindful of all our responsibilities as members of families, our school community, our wider community and global citizens.
Let us pray… 
Father God, forgive us our sins as we forgive those who sin against us. May each of us be willing to acknowledge our shortcomings, our weaknesses and our wrongdoings with honesty and humility.
We give thanks for the return of those students who are back at school and we ask you to bless them as they settle back into classroom learning. We pray for all staff and students at St Paul's as we adjust to new practices and protocols.
Be with students and families who are still learning from home and watch over us all in the coming weeks as we seek to do what is right and good at all times. Bless us all, many people in many places but one community. This we ask in Jesus Christ our Lord. Amen.
Peace and blessings to all the St Paul's Community.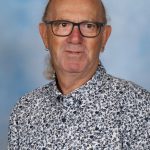 Reverend Mark Leam
Photo by Simon Schmitt on Unsplash