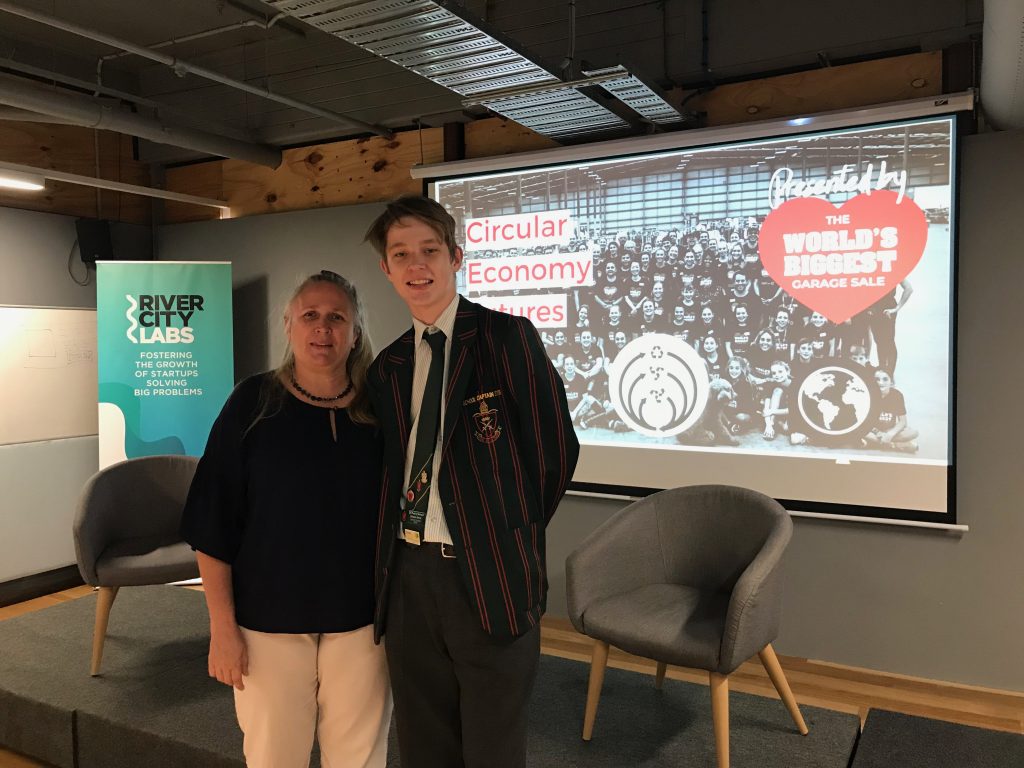 CIE startup presents at local event
Our very own Startup in Residence, Illuminating Distractions, were invited to present at the March Circular Economy Futures Meetup on Monday evening, 25 March.
Illuminating Distractions is a startup supported by the St Paul's School Centre for Innovators and Entrepreneurs (CIE). With a passion for the world and a desire to make sure people are educated on sustainable practices, Sarah Gover (parent), Simeon Gover (2019 School Captain) and Clare Gibling (past student) created a fun and interactive card game to teach players about the United Nations Sustainable Development Goals. They've already sold over 100 units including some to the United Nations!
Leanne Kemp, QLD Chief Entrepreneur, was suitably impressed with the Illuminating Distractions team, their product and their passion. Check out the product and find out more about the team at www.illuminatingdistractions.com
They were in great company last night with CEO of Movus, Brad Parsons, who is helping to bring sustainability to industry and Brendan Lee, Circular Economy Manager of Closed Loop, who discussed creating sustainable solutions within existing business models.
The event was proudly hosted by World's Biggest Garage Sale, a CIE Business in Residence. It was a packed room, and a very successful night!
Dr Renae Jones
Director of the Centre for Innovators and Entrepreneurs