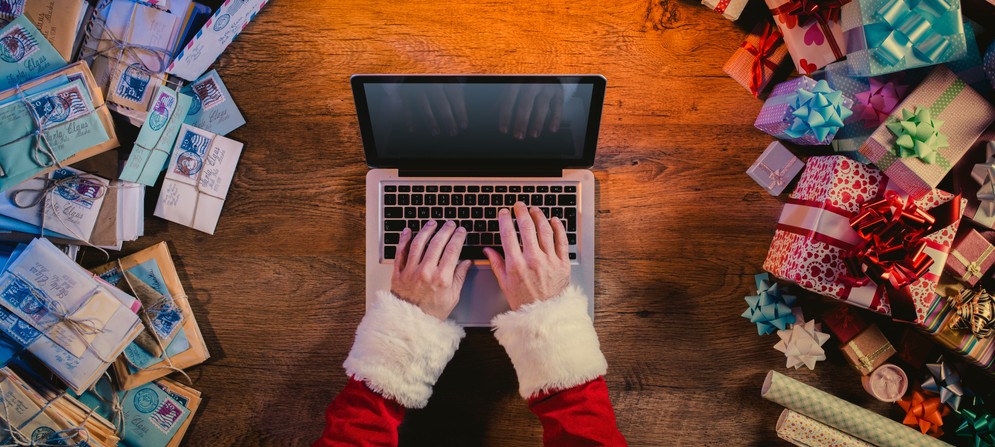 Christmas casual jobs – what you need to know
The working lives of some of our most successful Australians have common elements including this – for many, their first job was casual work over the Christmas season.
It's a great way to start in the workforce – a time away from school exams, a time to learn more about life and a time when handy wages arrive in your bank account for the Christmas break.
Many St Paul's students have enjoyed their casual jobs over summer. While St Paul's helps students to gain an education worth having, we understand the importance of combining that with experience outside the school gate.
But getting that job isn't always easy. There are usually more applicants than positions available. And not every job suits every person.  So, what are the keys to getting employment over the summer?
What the experts say
Maxine Horne is one of Australia's most successful female CEOs. Maxine runs Vita Group, whose head office in Brisbane's northern suburbs oversees a company with more than 1500 staff across the country.
Maxine says "skill" and "will" are very important in successful people. But a job application is always about "will".
"Skilling an employee is the organisation's job," Maxine says.
"We have to be able to teach someone how to do something. That's very different to will – and there's nothing I can do about someone's will.
"You can't change much in a short time someone may be employed with you, so I need to find out, before employing them, whether they are prepared to learn. Do they like learning? Do they want to become a better person – and that doesn't just mean achieving better sales. Are they respectful?
"When I look at resumes, I search for whether they have been in teams, because everything we do is team-based. Yes, we have individual salespeople, but we operate as part of a team."
A Christmas casual job can teach you so much – from the basics about wages, taxes and superannuation to the wider workings of the economy and, of course, life outside school.  So, if you're keen to work over the Christmas break, here are five things to remember.
We've spoken to a number of experienced employers:
A lot of Christmas casual jobs will be in retail, so it's a great idea to look for work in your local area. If there's a store where you have been regularly as a customer, you may already have a good knowledge of their products and their customer service approach. And, looking locally may help with that all-important task of getting to and from a job.
Look for a position that may help your future
Use the summer to test whether you may like a particular field of work. For instance, if you're thinking about working with food, waiting on tables teaches you a lot. Perhaps if you like the sports industry you can work at a sporting venue over summer. If you want to work with words, perhaps a job in a bookstore will be worthwhile
Find the right time to look
Many online job sites have listings for Christmas casuals – so type that into the search terms. You can start that from now – many jobs are posted in early November. Don't forget to tell family and friends that you're looking for work – you never know who may know someone who is ready to employ.
You may not have work history to place in a resume but there's so much that you can tell a prospective employer about your abilities. Have you been part of teams? Have you done volunteer work? Have you achieved at school? And, importantly, who are some referees who can speak on your behalf? Perhaps a family friend who has a community standing, a sporting coach or a family friend who may be an employer. Be careful not to give away private information, but provide enough information that may help you land that job.
Think about your social media accounts
But what's that got to do with work? Plenty of people have been denied a job because an employer has looked at their social media accounts and has been alarmed by the prospective employee's posts. The easiest way to avoid this is by making your accounts private.
You know how we tell you that homework pays off – it's the same with applying for jobs. Does the employer meet the minimum wage requirements? Have you visited the workplace before you agree to a position? Have you checked the employers' reputation online?