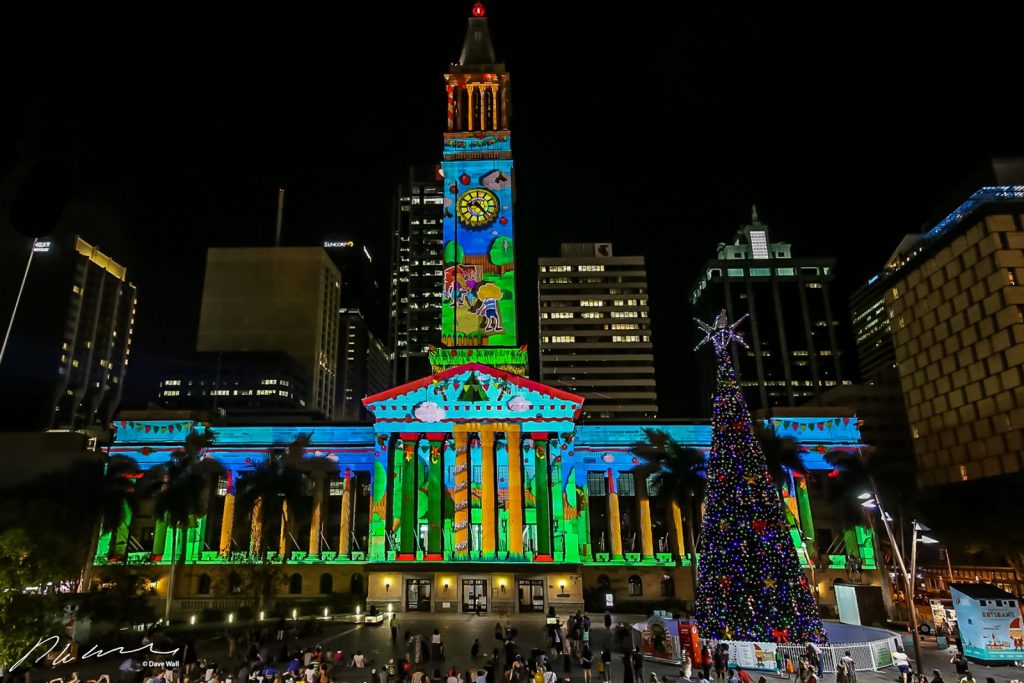 Christmas activities for families
The Christmas school holidays are nearly upon us. For most parents (and children) this is thrilling. However, there can often be many hours in a day to keep your children entertained and the thought of doing that for over six weeks can be a little daunting.
To try and help families with filling the time in their Christmas holidays, we've investigated what's happening around Brisbane this Christmas and put together this list of special events. We hope you find it useful.
30 November
Lighting of the Christmas Tree, Brisbane City
The annual Lighting of the Brisbane City Christmas Tree, in King George Square takes place on Friday 30 November. This year the 22m tall tree will be decorated with thousands of glittering fairy lights, and a huge colourful star, all powered by a solar-charged battery. The ceremony begins at 6:30pm.
7 December – 19 December
The Enchanted Garden, Roma Street Parklands
Roma Street Parkland is set to come to be covered in a blanket of light again this Christmas with its Enchanted Garden Light Display. Now in its second year, the stunning trees, shrubs and horticulture, provides the perfect backdrop to a colourful and inspiring evening walk amongst a stunning display of fairy lights.
8 December, Lord Mayor's Christmas Carols, Riverstage, City Botanic Gardens
The Lord Mayor's Christmas Carols is a much-loved free family event in support of the Children's Hospital Foundation. Gates open at 4pm with pre-concert entertainment commencing at 4.15pm while the carols event runs from 7pm -to 9.15pm.
14 December – 23 December, South Bank Christmas Cinema
Movies under the stars are a wonderful way to spend an evening in Brisbane. The South Bank Christmas Cinema has movies from 8:15pm nightly on River Quays Green. This year's film lineup includes Christmas classics such as Miracle on 34th Street, the Polar Express and Home Alone.
14 December – 23 December, Christmas Parade through Brisbane City
If you fancy a trip into the city you'd be well advised to check out the annual Christmas Parade which marches through Queen Street Mall and Albert Street right into King George Square. The parade takes place at 7pm until 7.30pm giving families a wonderful way to see amazing performances and glowing floats. Each parade features a special appearance by Santa and some of his elves.
14 December – 23 December, Carols by Twilight, South Bank
South Bank Parklands' Carols by Twilight is on from 6pm to 8pm and features some of Brisbane's brightest musical talent. There'll be Cigany Weaver, SCAT and the Queensland Show Choir to name just a few. All sessions are free to watch.
14 December – 23 December, Elf Academy, South Bank
Designed for younger children, Aerial Angels will be running an Elf Academy on the Little Stanley Street Lawn from 3pm to 7pm. Classes are free and include activities that will make your child a qualified elf, fit for a stint in Santa's workshop.  There's hula-hooping-ideal training for wriggling up and down chimneys, juggling-perfect for when you have too many presents to carry, tight-rope walking-to hone your skills for balancing along steep rooftops with Santa, and aerial trapeze.
20 December – 23 December, Christmas Fireworks, South Bank
The Clem Jones Promenade in South Bank is the best viewing platform for the annual Christmas fireworks. Other popular viewing locations include Streets Beach, River Quay and the Cultural Forecourt. The fireworks go off from 8pm – 8:15pm.
Fri 28 December, Brick builders club, Brisbane Library
Design and build your own colourful constructions during a fun workshop. Ideal for children aged 5-12 years and is held at the Brisbane Square Library. Bookings essential.
Sun 30 December, City Hall Clock Tower Tours, Brisbane City
Enjoy a Clock Tower tour for a special insight into Brisbane City Hall, one of Brisbane's most iconic buildings. Step into the original 1930s hand-operated lift, travel past the Art Deco-styled clock face to arrive at the final, 64m-high platform for a bird's-eye view of the city. There is a reason this has been a time-honoured tradition for Brisbane families for almost 90 years.
Mon 31 December, New Year's Eve at South Bank
Welcome in 2019 with a stunning fireworks display at South Bank! There'll be two fireworks shows – one at 8:30pm for families and one at midnight for late-night revelers.