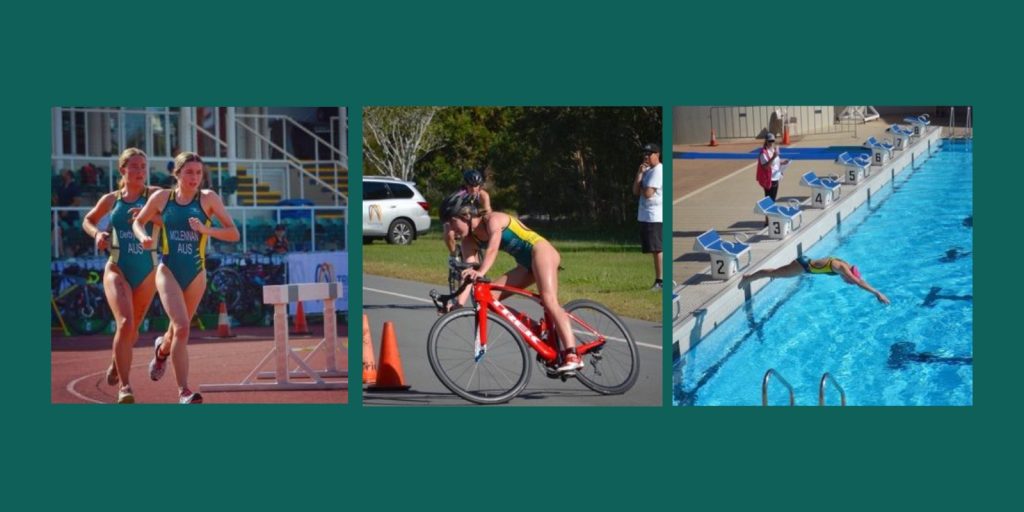 Chloe heading to Switzerland
You may be familiar with the achievements of Year 11 student, Chloe McLennan. In the last few years she has been successful in various State and national triathlon and cross country events.
Over the Easter break Chloe completed another goal as she raced in her first elite female race at the OTU Oceania Cup on the Gold Coast. This is one tier down from racing World Cup and is a big step up for Chloe, racing against international competitors as well as older pro women. Backing this up, on day two of competition Chloe raced in the mixed team invitational. Her Queensland team gave the more experienced teams a run for their money and they came home with a silver medal against a strong field of internationals and other pro athletes.
Most recently, she has been selected to represent Australia at the ITU World Triathlon Grand Final in Lausanne Switzerland in August/September this year.
We are very proud of Chloe's continued success, and wish her all the best as she continues her training before heading overseas to compete.