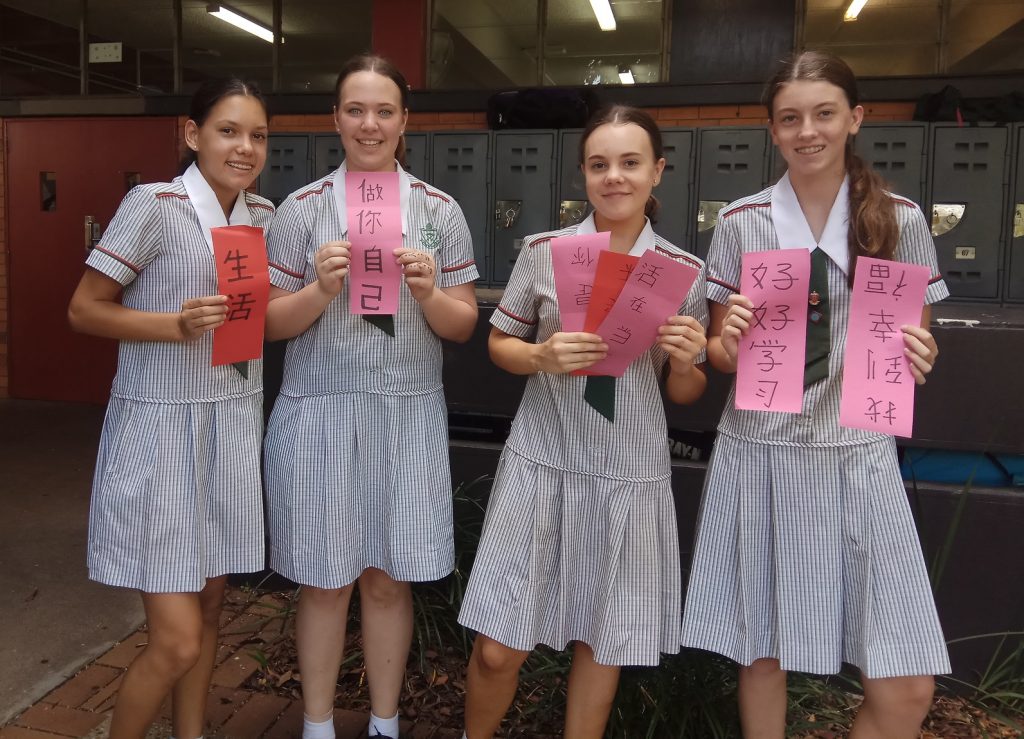 Chinese New Year
Happy Chinese New Year!
Our Year 9 Chinese Language students wrote traditional Spring Couplets in class this week, in preparation to welcome the Year of the Dog.
The School is celebrating Chinese New Year on Monday 19 February, with a number of parents coming in to make dumplings and assist with various cultural activities.
Xin Nian Kuai Le (Happy New Year) and Gong Xi Fa Cai (Wishing you to be prosperous).