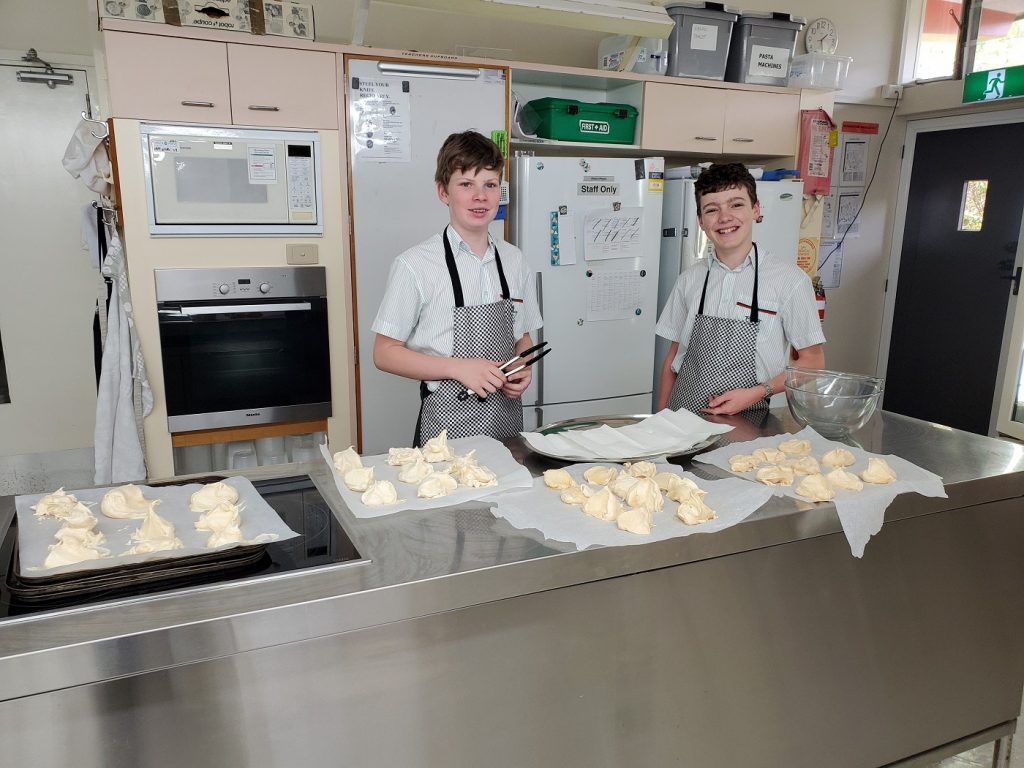 Chemistry in the kitchen
This week in science, Hayden Beevors (Year 7) planned and conducted a kitchen chemistry lesson with 7G. With the assistance of class helpers, Hayden showed the class how to make meringues and discussed the chemistry of changing proteins when whisking with metal wires and adding sugar to create the glossy shine.
Hayden was able to clearly articulate a scientific process using everyday kitchen and food items. It was a very tasty lesson, too!