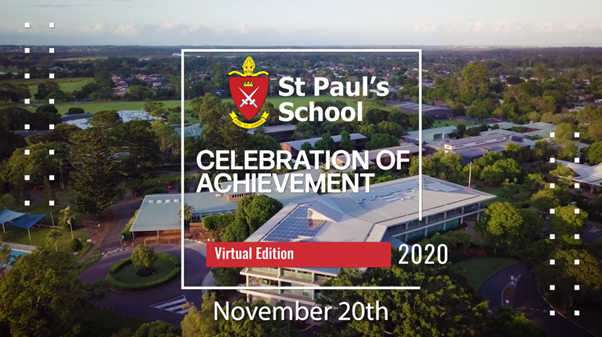 Celebration of Achievement
What a 60th year! Our "normal" way of life, including the traditional end-of-year Celebration of Achievement, has been disrupted beyond comprehension. We often heard (and then dismissed the warnings) that a pandemic would be the greatest threat to society, but here we are at the end of nearly 12 months of such a global event.
The question to consider is, "have the students thrived during our 60th year?"
In 1888, German philosopher Friedrich Nietzsche wrote "Aus der Kriegsschule des Lebens – Was mich nicht umbringt, macht mich stärker," which can be translated as "Out of life's school of war – what doesn't kill me, makes me stronger." A broad statement and perhaps a little crass for the current times, but nonetheless there is truth to be found in those words: we only develop resilience when faced with adversity, and it is resilience that enables us to thrive.
What this year has done, more than any year following the Second World War, is to show us that there is more to life than materialism, wealth, status or achievements. The events of this year have caused us to refocus our lives and value what we previously took for granted: our health, family, relationships, our surroundings; small blessings that we often overlook.
The year has brought a strong message for education and schools. The events have highlighted that an education worth having is not one that is solely focused on grades and marks, but one that teaches resilience and character, that values community and instils a strong sense of moral purpose. An education worth having is a holistic one, but we knew that already. This is what St Paul's School seeks to provide when it says we prepare resilient global citizens, who are innovative thinkers with a heart for servant leadership.
I would argue that our students, your children, have learnt more this year than any other year prior. They have realised how much they value their family, their friends, and their School. They have developed greater self-discipline, independent learning skills and organisation. They have found ways to keep on top of their studies while away from the classroom. They have bounced back from the many disappointments the year has caused: isolation, cancelled overseas tours, disruptions to sport and cancelled or modified events. Our students, your children, have had the opportunity to become stronger for the experiences we have had this year.
"I learned about the importance of the smaller things, such as going for walks and embracing the little things in life that we normally take for granted."
While we could not gather in person for the 2020 Celebration of Achievement, we innovated on that traditional event, as we did for many other events throughout our 60th year. We have still marked and celebrated the remarkable achievements of our young people, albeit in a different way, but in a way that records what has been a year in history that few will forget in a hurry.
Congratulations to the award winners for 2020, but congratulations to you all. We have done more than survive, we could claim that we have thrived. We look with hope to 2021, taking with us the experiences that have further shaped our individual characters and community on our journeys of becoming.
Please visit our Celebration of Achievement page for information on how to watch this year's Celebration of Achievement.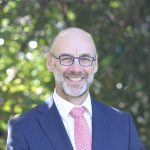 Dr Paul Browning
Headmaster