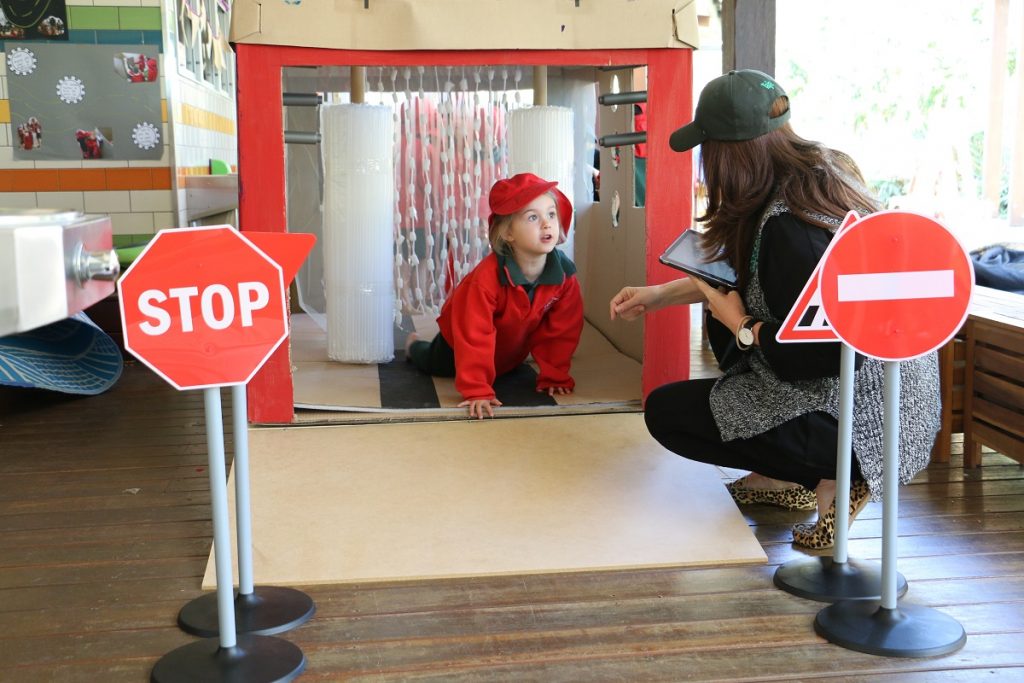 Case study: Reggio Emilia approach in action
Car Wash
The power of the Reggio Emilia approach was on full display when our Pre-Prep students constructed a car wash as they explored transport, mechanical maintenance and renewable materials.
The project began through a student-centred exercise of identifying cars as a particular area of interest for the cohort. This discussion evolved into students building their very own vehicles.
Using Design Thinking, students were then tasked with identifying a solution to the provocation: dirty cars. They worked collaboratively to share ideas, look at different materials, test those materials and prototype working ideas. During the project, students explored cars washes in greater detail to understand how they worked and ultimately resulted in the Pre-Preps building their own car wash from recycled materials.
When the project was eventually unveiled, teachers, parents and corporate connections to the school were amazed at the students' creativity. One teacher even volunteered their car to be washed.
"We are really proud of our car wash and we hope you like it too!" – Pre-Prep Red
Are you interested in learning more about St Paul's School?
Check out some of the links below to see why we believe it's the right school for your child and your family.