Term 3, Week 10 Careers and Counselling update
COUNSELLING
Last night I attended a presentation by Michelle Mitchell who is launching her new book "Parenting Teenage Girls in the Age of a New Normal."  Michelle spoke about this new world our girls (and boys) are growing up in and I took away so many ideas on how to parent differently and more effectively with our teens.  Social media, disrespect, drugs, alcohol and moods were only a small selection of topics discussed in Michelle's presentation.
Yesterday, I also had the opportunity to speak to mothers and their daughters in Year 6 and one of the topics I focused on was Social Media.  Careful consideration needs to be given to HOW you work with your children around setting up Social Media, creating boundaries and monitoring their online activities including who they are communicating with.  Empowering our children with the knowledge and skills on how to keep themselves safe online, recognising phishing (scams) and learning what to share and with who are only some of the things we need to explicitly teach our children and continue to actively monitor.  Some of my top tips around Social Media include:
 Initially only setting your child up with you as their parents as their "Friends" so that you can teach them about the social media platform including how to report inappropriate behaviour and what to share/post.
Not allowing devices in bedrooms as Cyberbullying is pervasive meaning it can now happen 24 hours a day, 7 days a week.
Phones to be on the kitchen bench charging overnight to ensure children are not being woken up throughout the night with notifications and messages.
No devices 45 minutes before bedtime to allow the body to release melatonin (sleepy hormone) getting us ready for sleep.
In the first 6 months, asking your child to show you what they are going to share or post on social media so you have an opportunity to teach what is appropriate.
Google has recently launched a FREE program called "Interland" which is short for Internet Land and has some fun games that teach kids about phishing, sharing of information and more.  It can be a fun tool to start conversations with your children around keeping themselves safe online.  To explore Interland go to https://beinternetawesome.withgoogle.com/interland
I hope you all enjoy your holidays and find some time to relax and recharge!
Karen Semple
School Counsellor
HELPFUL CONTACTS
Beyond Blue                          1300 22 4636
Lifeline                                   13 11 14
Kids Helpline                        1800 55 1800.
Youth Beyond Blue              http://www.youthbeyondblue.com/
---
CAREERS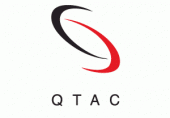 Year 12 students are reminded that applications for QTAC close on 29 September 2017. On time applications cost $42 however applications lodged after 29 September will cost $167. Students are encouraged to submit applications before the closing date even if they are unsure about which courses they would like to do or ordering preferences. The School Counsellors will be taking appointments early in Term 4 to assist those students who are unsure.
USEFUL CAREERS WEBSITES
My Future                    www.myfuture.edu.au
Job Outlook                 www.jobsearch.gov.au/joboutlook
Job Guide                     http://www.jobguide.deewr.gov.au/
CAREER NEWS
This service provides students, parents and staff members with up to date career information. The information is updated fortnightly and we highly recommend that you scan it regularly for items of interest, especially for students in the Senior School. Please click here to access the latest Career News