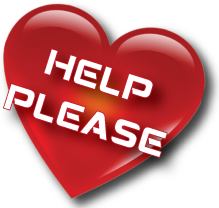 Calling for Volunteer Parents Group – Realms of Thinking
It's just over four years since St Paul's School began to ask what an education worth having might look like for students graduating in 2028.  Over that time, St Paul's has been developing a unique approach to teaching and learning called:  Realms of Thinking.
There is research which asserts that a student's upbringing (such as experiences in the home) can have a significant impact on educational outcomes. In many ways, parents are the child's first and most important teachers, so – in the same way that the School is trying to adapt to an uncertain future – we believe parents may also wish to engage in their own "Futures Project".
It's with this in mind that we are looking for a group of volunteer parents to partner with the School to investigate the question: "How can parents support the growing of creativity, innovation and entrepreneurialism in their child's life (i.e. the Realms of Thinking)?"
At this stage, the plan is for the group to meet for two hours over six weeks at a mutually agreed and convenient time. There may be a small amount of work done outside of these formal meetings.
Sarah Gover, a current parent at St Paul's, will be spearheading this project.  If you are interested or would like to know more, please contact her on [email protected] by Friday, 24 August 2018.
---
APPLICATIONS FOR RAY GEISE BURSARY – CURRENT STUDENTS ONLY
Bursary Details:
The Ray Geise Bursary for Service will be offered to one current St Paul's School student, who will be in Year 7, 8, 9, 10 or 11 in 2019.
This Bursary is to the total value of $1,000, as a reduction in School fees for 2019 only.
Criteria:
Students should submit a covering letter detailing their performance in pursing the Aims and Goals of the School and must show evidence of consistently caring for others and helping them to live worthwhile and meaningful lives; students must have pride in their School and demonstrate this in their dealings with their peers and indeed the whole School community.
In addition to the covering letter, students should submit a 1000 word essay on "Building a Christian Caring Community in the 21st Century."
In awarding the Ray Geise Bursary, particular attention will be paid to the performance of the applicants in pursuing the Aims and Goals of the School, and to any financial need which exists in the family.
Applications:
All Bursary applications and offers are to be treated as private and confidential and are not for public discussion or announcement.  Applicants should submit:
a Bursary application form
a covering letter
an essay
A separate application should be submitted for each child within a family.
Bursary application forms are available from the Headmaster's Executive Assistant, Ms Sam Beeney, via email request:  [email protected]
Bursary applications (including completed form, covering letter and essay) should be submitted in a sealed confidential envelope by Friday 19 October 2018 (the end of the second week of Term 4) to:  Dr Paul Browning, Headmaster, St Paul's School, 34 Strathpine Road, BALD HILLS  QLD  4036.