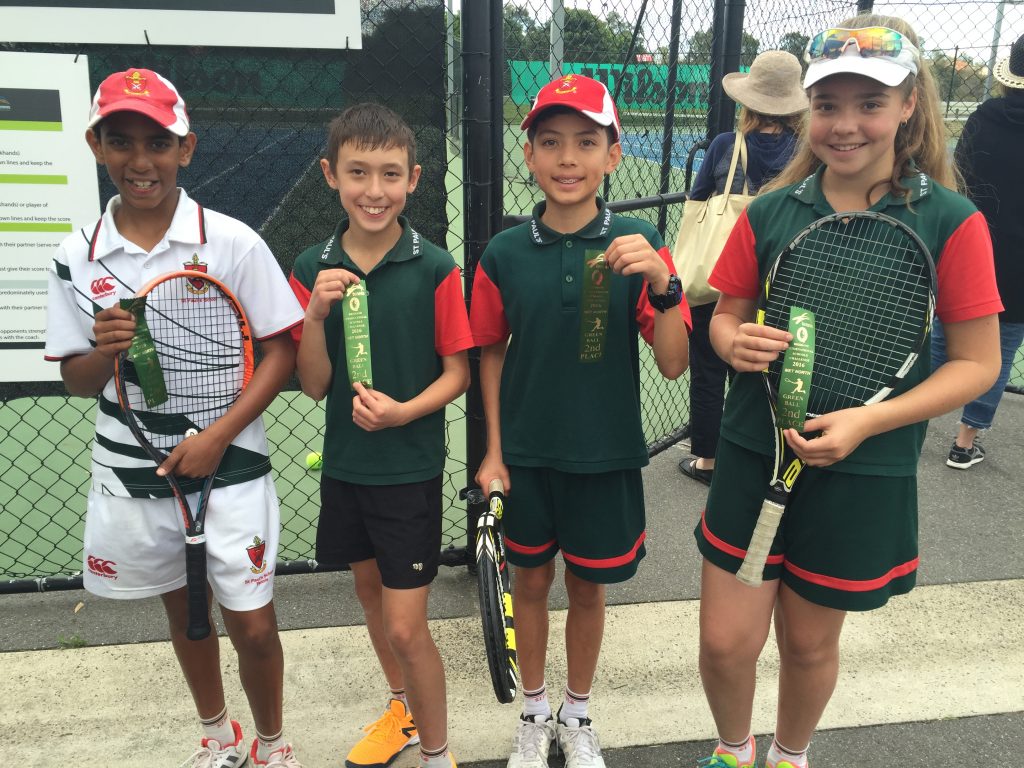 Brisbane International Schools Challenge
Recently, two St Paul's tennis teams competed in the Brisbane International Schools Challenge – Metropolitan North.
Team 1 consisted of Adeline Tan (Year 4), Lachlan Greer (Year 4), Hannah Weller (Year 4) & Flynn Spencer (Year 5). Unfortunately, Team 1 lost in their pool matches by just one game.
Team 2 comprised of Kanika Jayathilake (Year 6), Oscar Tan (Year 6), Marcus Weller (Year 6) & Jessica Spiller (Year 6). Team 2 won all their pool matches, making it through to the quarter finals, semi-finals and lastly the grand final. It was a fantastic result to make it to the finals, and as such, qualified the team for the State Finals held at Tennyson during the Brisbane International in January 2017. Team 2 are very excited to be attending and about the prospect of seeing Rafael Nadal!
Both St Paul's teams put in a fantastic effort and showed great School spirit. The eight players represented St Paul's in the utmost professional manner of sportsmanship and team comradery.