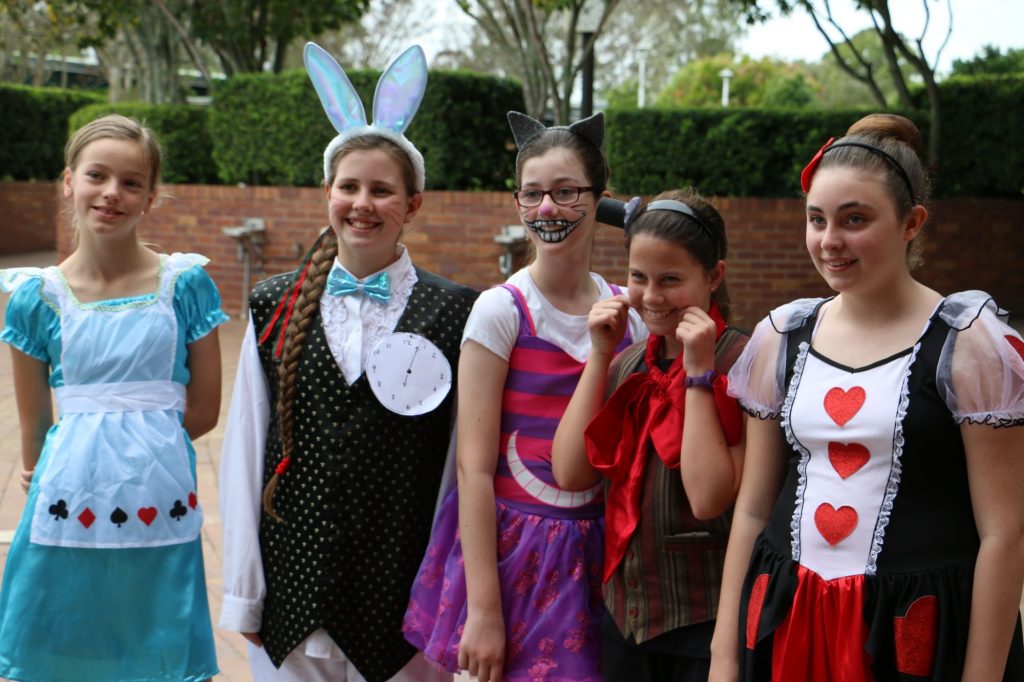 Book Week in review
Book Week is an exciting annual event celebrated here at St Paul's. We use Book Week to encourage a love of reading.
The theme for this year was Australia: Story Country, which was very exciting as there are many fantastic Australian literary works.
The Book Week Parade that occurred on Wednesday 24 August was a great event which saw students from Pre-Prep to Year 12 being involved as a whole-school community, something that makes us unique among other schools celebrating Book Week. The Pre-Prep and Prep classes paraded in the Junior School undercover area for students and their families and then returned to their classrooms after celebrating their wonderful and unique costume depictions of their favourite literary figures.  Years 1 to 6 joined the Middle School and Senior School in the PEC and paraded in front of the whole school.
Prizes were awarded for individual and group costumes.
As well as the parade, the Library showcased a number of other events: Monday was the launch of the St Paul's Book Swap station at the tuckshop, Tuesday saw a manga display in the Library at lunchtime, Thursday had the launch of our new and massive ebook reading platform, and Friday is Trivial Pursuit!
Mrs Judy Bolton
Head of Information Services
Mr Darren Carnell
Curriculum Leader for English)