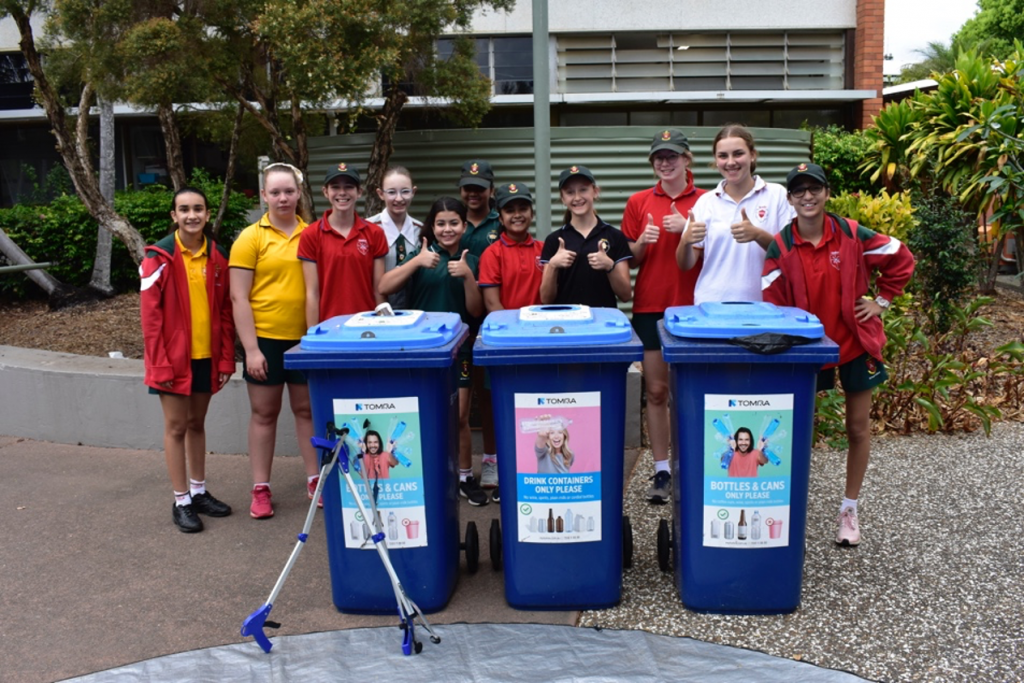 BLUE BINS RECYCLING – A SERVICE LEARNING PROJECT
The Service Learning Team are determined to reduce the waste generated by our school community. At present, we have a number of initiatives in place to reach this goal. Service Learning introduced the Koala Cups initiative in 2018 which has aimed to reduce the consumption of single use coffee cups generated through Sippers Coffee shop.
Over the past two year literally thousands of single use cups have not found their way into landfill through this simple initiative. The second link in our program of waste reduction is the introduction of recycling bins. Ten Blue Bins are now situated around the school and our community are gradually improving in their use of this facility with less contaminated waste being deposited in the bins this year compared to last. There is still room for improvement, but the scheme has again seen, thousands of plastic and aluminium cans, not end up in landfill.
Our last project is one that we will launch before the end of the year and involves the use of compost bins. These three bins were decorated during SPS FEST and will be positioned around the school before the end of the year to reduce the amount of organic waste going into the standard litter collection bins. They will also be used to collect coffee grinds from Sippers and green waste collected by ground staff.
These three programs require buy in from our entire community to ensure the processes work effectively, however, every small act by individuals results in an improved environmental outcome we can celebrate as a community.
Koala cups will be on sale again at the end of the year in Christmas packs and all students are encouraged to join Service Learning if you want to get involved in these ongoing programs or if you have other ideas of how we, as a community, can reduce our waste and benefit the environment we share.