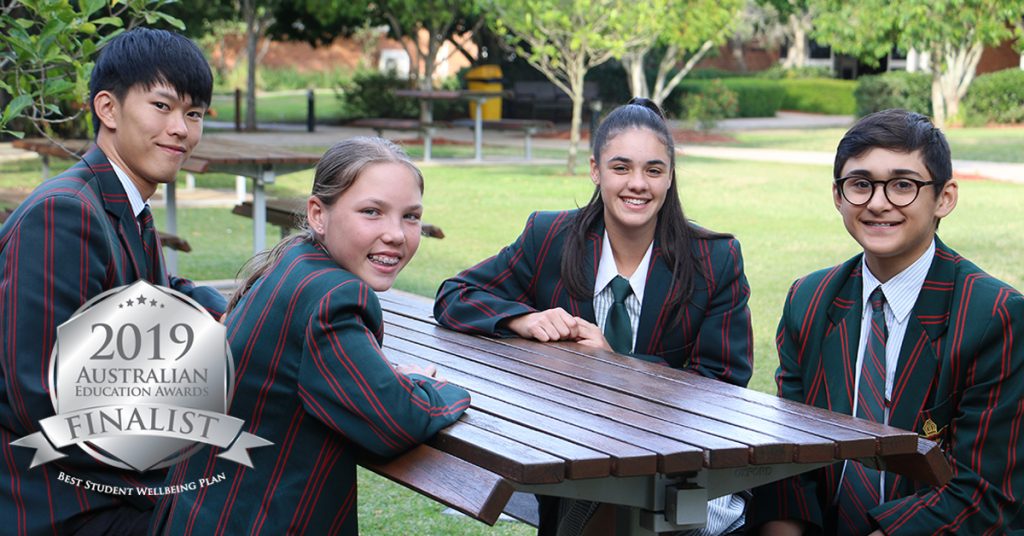 Best Student Wellbeing Program – Award Finalist
One of the four categories in which St Paul's School has been named a finalist in the 2019 National Education Awards is 'Best Student Wellbeing Program'.
Rather than following trends of other schools and educational programs, St Paul's is a pioneer which creates its own frameworks aimed at providing a truly holistic education, which focuses on who each child can become, rather than a narrow focus on standardised knowledge and skills.
Commenting on the award nomination, Executive Director of Faith and Community, Mr Nigel Grant, said "It is very exciting to see our holistic, integrated approach to student wellbeing acknowledged in this way. We are committed to seeing each child flourish, and that involves the formation of their character as well as the development of their mind and body".
This is achieved through the School's unique student wellbeing program called Ways of Being.  This program has five components:
Character and virtues
Values and ethics
Physical health and wellbeing
Mental health and wellbeing
Spiritual formation
At the heart of Ways of Being is the relationship between each child and their teacher(s). In the primary school, the classroom teacher is responsible for integrating Ways of Being into the overall learning program; however, in the secondary school it is more complex, with a House-based pastoral care system of vertical tutor groups complementing the academic program.
Also central to Ways of Being is the St Paul's Character Framework, comprising ten virtues which all members of the community are encouraged to demonstrate. Complementing this is our Choices and Consequences Framework, which guides students in ensuring there is coherence between their behaviour and their beliefs.