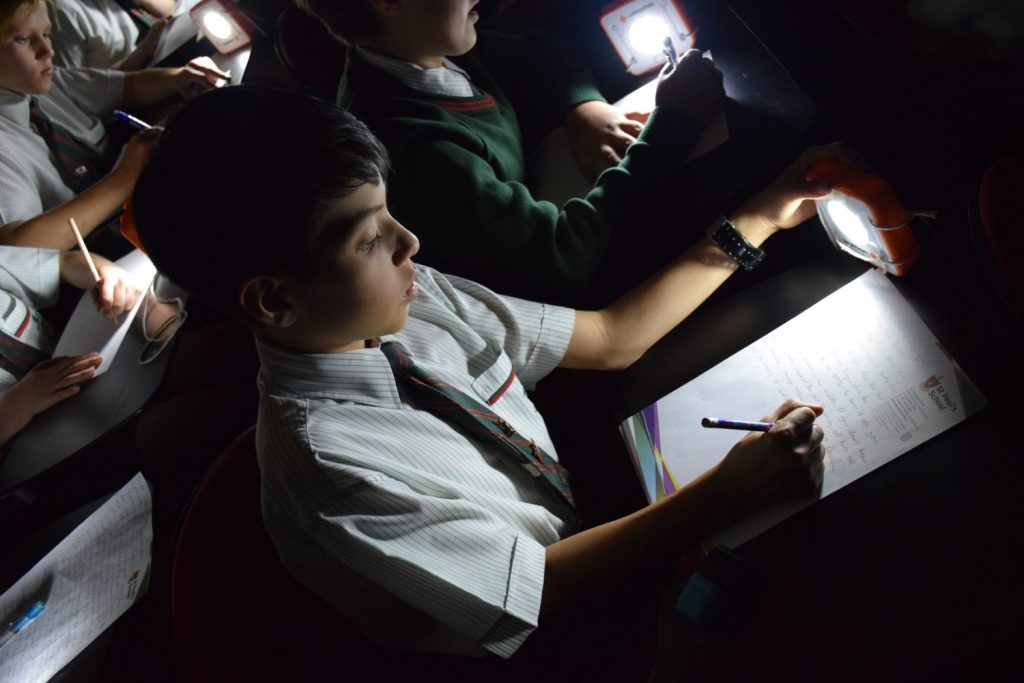 Best Innovation in Curriculum Design – Award Finalist
St Paul's School is proud to have been nominated as a finalist in the Best Innovation in Curriculum Design category for the 2018 National Education Awards.
Realms of Thinking are unique to St Paul's, and help students to become innovative thinkers. They are approaches to learning which help students master the basics while also growing their capacity to ask better questions, navigate the future, develop empathy and spark their imaginations.
How do the Realms benefit my child?
These Realms of Thinking are embedded across the entire School curriculum, from Pre-Prep all the way to Year 12 to nurture and grow every student's creativity, ability to innovate, and ability to think like an entrepreneur.
What do the Realms look like in the classroom?
The Realms of Thinking have transformed what curriculum looks like at St Paul's. One key example is in the St Paul's Junior School where an entirely new curriculum based on the Realms was created called Immersion Studies Time (IST).
IST in the Junior School was born after new ACARA requirements were introduced. ACARA required Junior Schools to add an extra seven subjects to their classrooms but St Paul's did not want to lose its unique Junior School culture while also seeking to embed creative and design thinking into the curriculum. The result was the integration of multiple subjects across a single project. For example, in 2017, Year 6 students were given the provocation: what is poverty? The resulting subject covered science, maths, economics, anthropology, geography and sustainability. Schools from across Australia have been impressed by IST and are seeking to replicate it.
Realms of Thinking encourage children to imagine and aspire to any possible future, from starting and shaping a business before they graduate; applying design thinking to real-world problems; and collaborate across cultures.
The inaugural Australian Education Awards recognise the outstanding work of Australia's best schools, principals, teachers and department heads, and the winners will be announced August. A comprehensive process involving nominations, industry research and finalist submissions will precede the event with all award winners to be determined by a judging panel comprising education industry leaders.
Learn more today