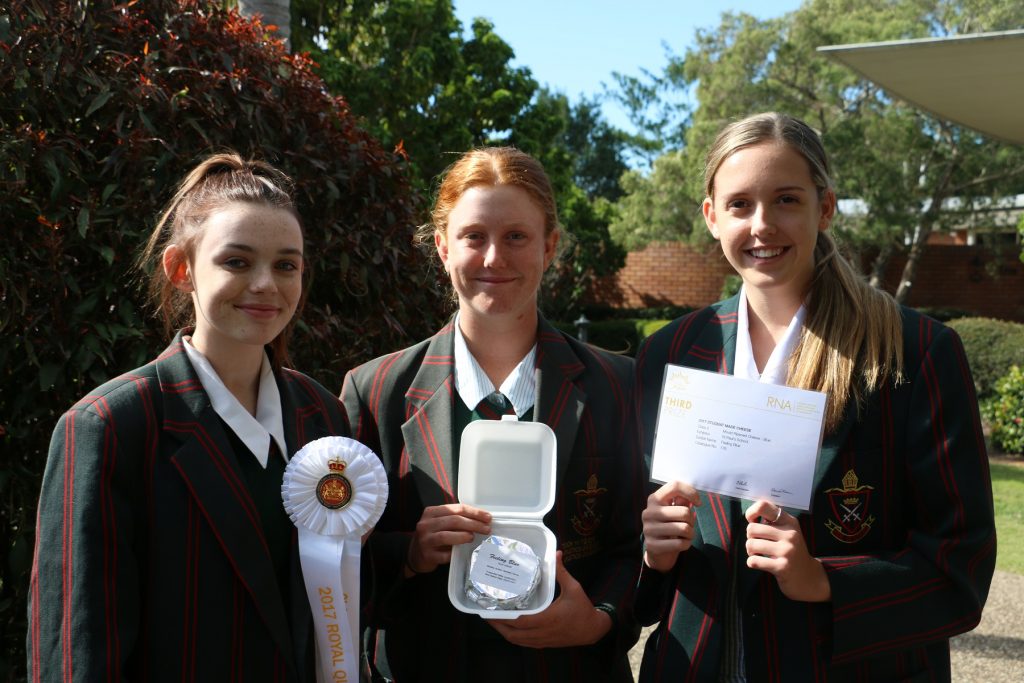 Award winning cheese
St Paul's students have once again placed in the RNA Student Made Cheese Competition. The team of four Year 11 girls won third place in the Blue Cheese class.
Year 11 students taking Science 21 as a subject undertake a unit on Food & Nutrition in term 2. As part of this they study the process of cheese making and visit Maleny Dairies to gain some background knowledge of the subject. They then continue their learning in the classroom and apply their knowledge to a real world scenario – making their own cheese.
"It was interesting to learn the process. Before this we always saw it on the shelf, but didn't actually know what was involved."
"I liked that it was a practical activity – I might even make my own cheese at home!"
"We learnt lots of team building skills – we had to rely on each other a lot."
Well done, Penny Anusas, Maddy Sommerfeld, Rachael Archer and Jordyn Lowrie.