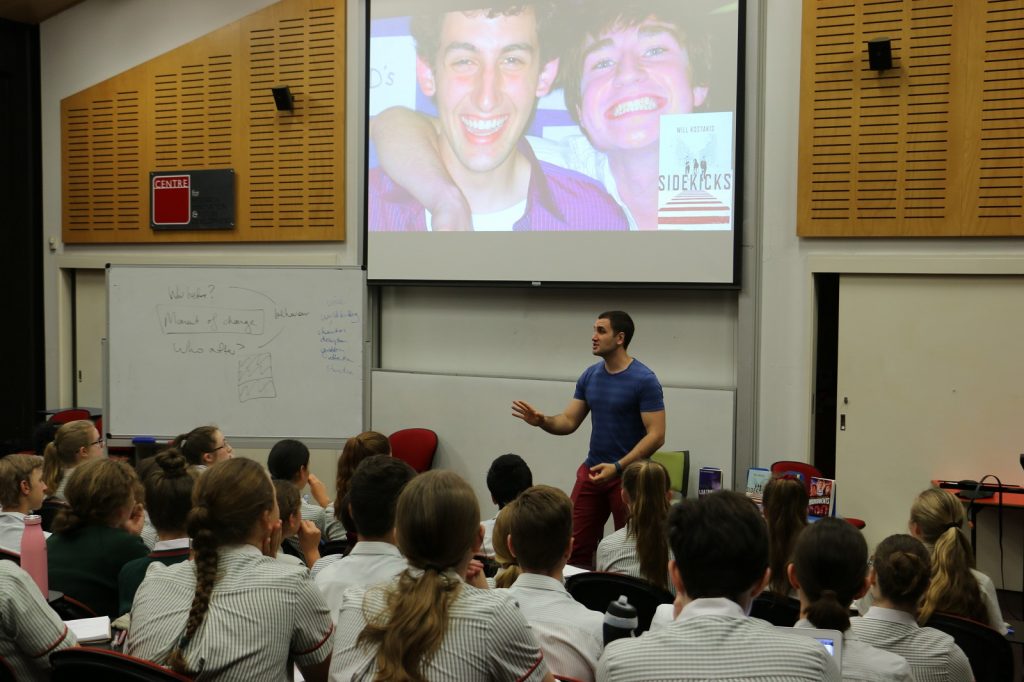 Aussie author visits St Paul's
Today, some of our Year 8-11 English students were visited by Australian author Will Kostakis. As the author of award-winning young adult novels including The First Third and Sidekick, Will was able to provide very valuable insight to our up-and-coming writers.
Will spoke about his personal story, and how that was reflected into his work, as well as provided students with practical writing tips such as the manipulation of 'voice.' As Will explained, the appropriate use of voice is important to characterisation and to an audience's understanding of perspective. Will encouraged students to share their work, regardless of how daunting it may seem.
We were very grateful for the advice Will was able to share with our students.