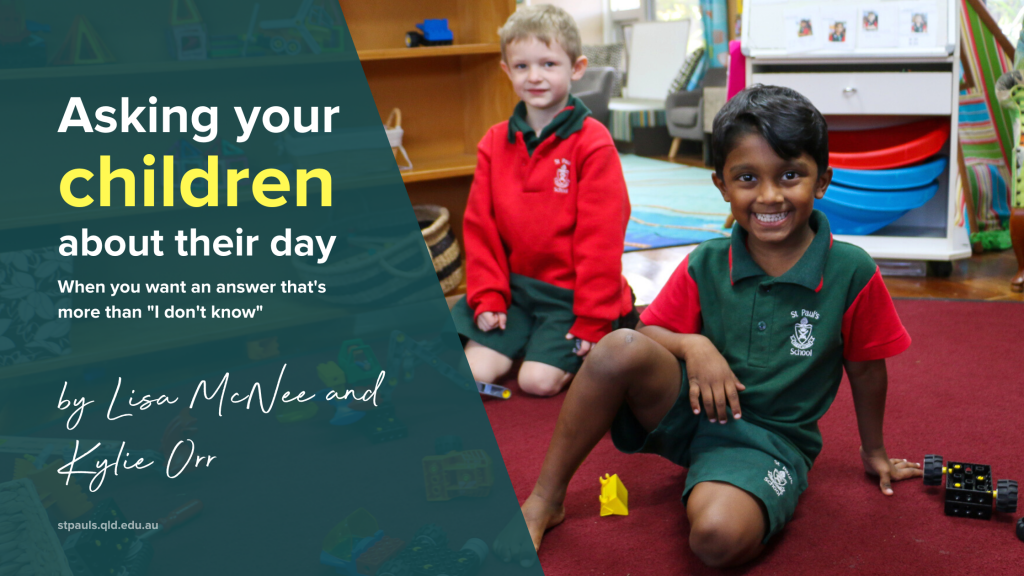 Asking your children about their day
When you want an answer that's more than "I don't know"
Parents are great role models for their children when it comes to fostering playfulness. But knowing the best way to encourage your child to talk about their day at school can be tricky. We must not forget that children are little people too so remember to be creative and patient when trying these communication strategies:

Give your child a chance to unwind
Children are just like adults – they don't always want to come home from school and face a series of questions. Play is their work. Learning can be hard, so give them a chance to unwind before asking them about the events of the day. Some children naturally open up during the most relaxing parts of the day, bath time and bedtime. Try using these times to engage with your child.

Look for cues to dive in
Use your instincts, but also look for the physical and emotional cues from your child. We don't give children enough credit. It is important to give them the choice to engage in conversation, so be patient. If a child has their head down, dragging their feet, complaining about things or making no eye contact, they may want to be left alone.

Go beyond asking 'How was your day?'
Typically, the answer to this question is going to be good, bad or fine. It is too hard for a child to answer that. Ask a particular question instead such as: "what was the best part of your day or where was your favourite place to play today?" The early learning years at St Paul's School use secure online portals where parents can see and read about the activities in Pre-Prep and Prep. Finding a quiet place to sit and look at these image boards can be a great way to spark a conversation. Describing what you see is a great way to model communication for your child.

Be Positive
Always acknowledge your child's feelings but, for matters that aren't serious, stay positive in your responses to them.  Recognise, acknowledge and move on to something positive when your child talks about something sad. If we respond negatively, they might tell you negative things all the time. Always try to see a situation through their eyes, stay non-judgmental, and listen to their concerns.

Be curious yourself
By wondering ourselves, we teach our children to be curious about the world. Ask them questions like: "I wonder why that is happening?" It's also a good way to build their resilience. If a child is facing a challenge, ask them "I wonder how you can do it next time?" to encourage persistence.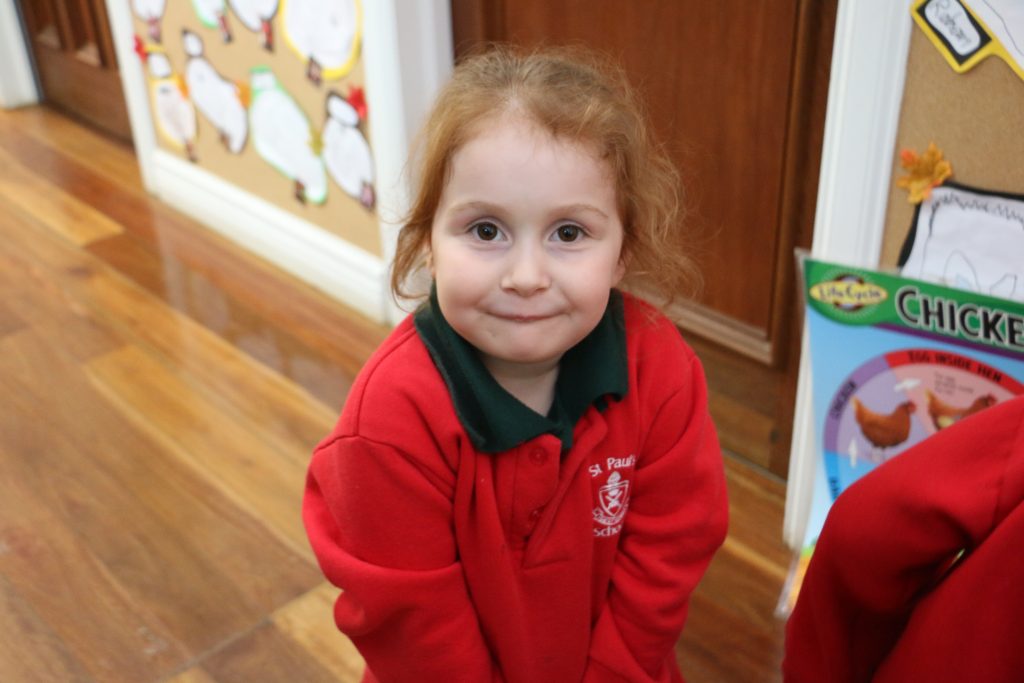 Role-playing
Children learn through play so role-playing can be a great way to break the ice. It can be fun for you too. Ask the child to be the teacher, while you are the student. Ask them questions like: "show me how to rhyme".
At St Paul's School, everything from the built environment to the way we deliver each learning experience aims to foster creative thinking. The design of our kindergarten is inspired by our school's approach to early learning, known as Reggio Emilia. This teaching philosophy relies strongly on the use of the natural environment in teaching. That is why we have used recycled and natural materials throughout the building design, but also take the children outdoors for "bush kindy" on a regular basis. They are a way of teaching that we have described as "Realms of Thinking" that aim to foster more creativity, innovation and entrepreneurialism. From this early age, parents can frame conversations that foster the capacity of their children to ask better questions themselves. Every child is encouraged to master the basics, but through better questioning they are developing traits required in the world today, such flexibility, adaptability, agility, empathy, curiosity, persistence and an ability to collaborate.
By Lisa McNee and Kylie Orr
Early Years Teachers, St Pauls School
Are you interested in learning more about St Paul's School?  Check out some of the links below to see why we believe it's the right school for your child and your family.