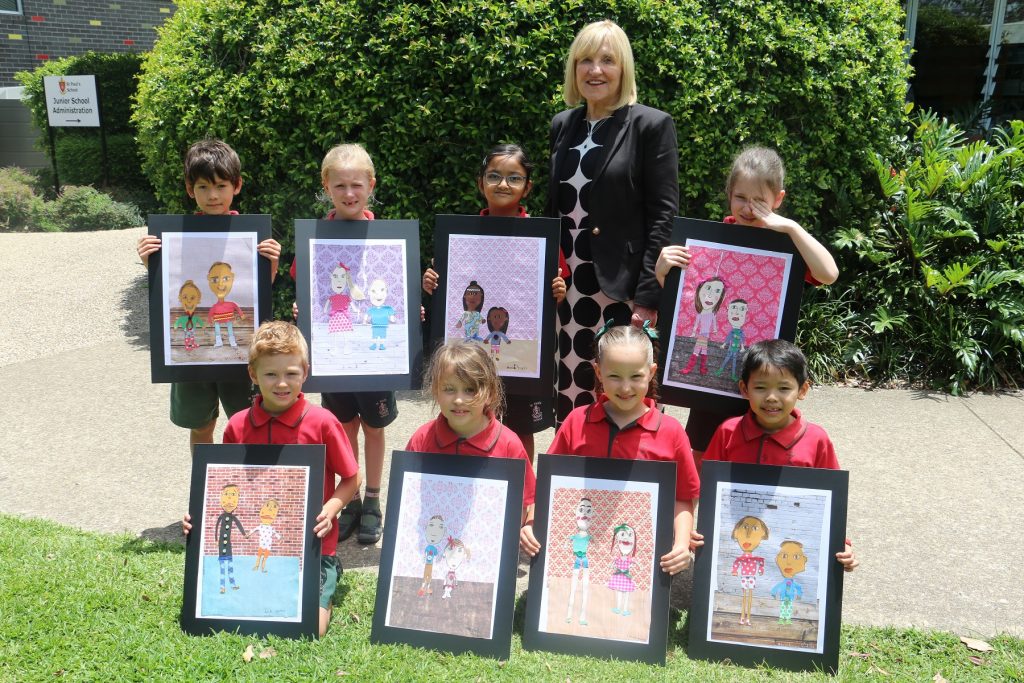 Artwork acquired by Commissioner
Principal Commissioner, Ms Cheryl Vardon, of the
Queensland Family and Child Commission
met with our Year 1 students recently to personally thank them for their wonderful artworks.
The Commissioner's office purchased a number of pieces to be displayed in their Brisbane office. Earlier this term eight pieces of work by our talented Year 1 students were submitted for an exhibition organised by the Commission. The exhibition entitled Hear Me See Me was open to any Queenslander aged 5-18 years. Students were asked to consider what safety, love, joy, hope, trust and family looked like to them.
Thank you to Visual Culture teacher, Ms Young, who does an incredible job teaching Visual Culture in Junior School.