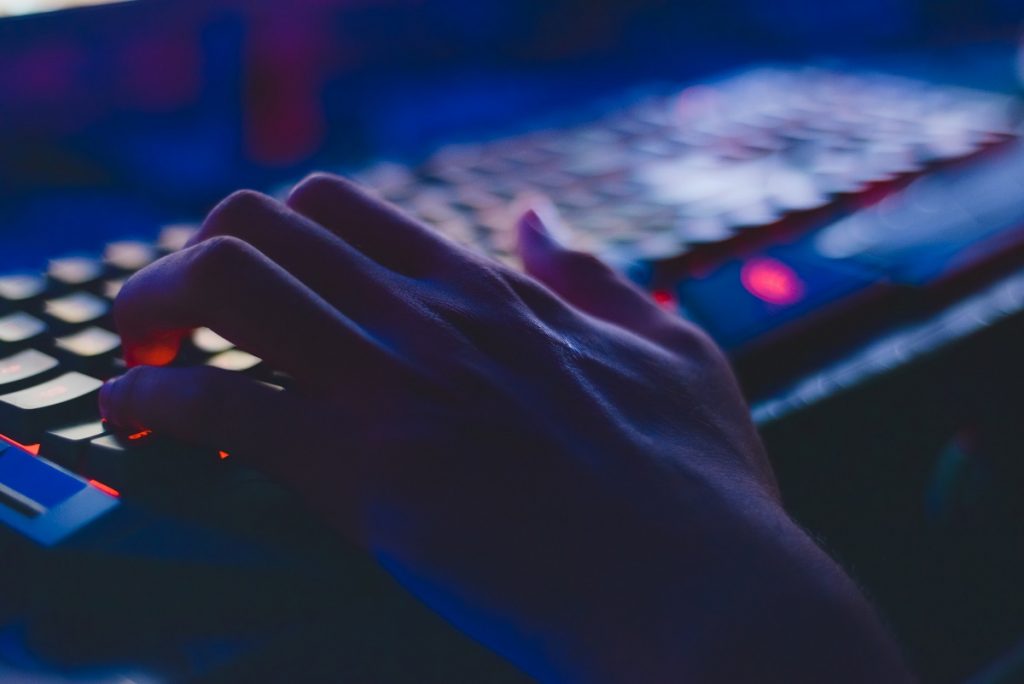 Apex Legends – what parents should know about this new online game
Depending on whom you ask, the word "Fortnite" evokes vastly different reactions in Australian homes. For teenagers, Fortnite is the most popular computer game of their time. For parents, Fortnite can be seen to be addictive for their children, changing their behavior and creating tensions in the household. Well, get ready for a new Fortnite.
Apex Legends arrived a few weeks ago, generating more than 25 million downloads in its first week. In contrast, Fortnite had 10 million downloads in its first fortnight in 2017. Like Fortnite, Apex Legends is part of the battle royale genre of games.
For insights into Apex Legends and its possible effects, we spoke with Anglican Schools Commission Cyber Safety and Digital Wellbeing Advocate Steve Window, who has played the game and believes many parents may be unaware their children are already playing it. With his help, we have put together a list of points that parents need to know – from Apex Legends' addictive properties to strategies for dealing with the game should it cause concerns in your family.
What is Apex Legends?
– It is a game in the battle royale genre – so involves players being dropped into a map to fight in a last-man-standing format against up to 100 other gamers
– It can downloaded for FREE on Xbox One, PlayStation 4, and Windows PC
– It is a MA15+ game. Guidelines state parents must download it and be present when children are playing it
– Like Fortnite, Apex Legends is free to download and makes its money by selling outfits and other upgrades for use in the game

What is different about it?
– There is no dancing, and no flossing in Apex Legends – but it is fast and furious and may leave younger, inexperienced players struggling to keep up
– Like League of Legends and Overwatch, Apex relies on teams for game play
– The key difference is that Apex players compete exclusively in teams of three – competing in matches with up to 60 players to be the last team standing
– It is easy to play and has a heavy focus on teamwork and communication – this makes the game very social as "in-game banter" is a large part of the collaboration aspect of playing
– Violence is persistent with some blood shown onscreen, but it isn't overly graphic and there's no onscreen gore
– It has a unique "ping" system that alerts team mates to weapons, enemies, movement and ammo

What to watch out for?
– Online play opens players up to offensive language in party chat.
– It is free – but players can pay to unlock cosmetic items and characters immediately with real-world money, as opposed to over time with game play.
– A lot of children under MA15+ are currently downloading the game without parental consent
– Key "influencers" are being recruited to play it, including famous games such as Tyler "Ninja" Blevins, who has 13 million followers on Twitch – so peer pressure will be strong
– Like Fortnite, the games are short and sharp, making it hard to stop playing, especially if close to being the last team standing – it may cause "game rage" when parents intervene
– There is more likelihood of adults playing the game because it is focused on gun battles, unlike the ability in Fortnite to construct fortresses and shelters
– Players can chat to teammates including those they know and don't know – using voice and text chat as well as "voice to text" and "text to voice" features – but these features can all be turned off in settings

What we recommend?
– Keep gaming consoles out of the bedroom and make sure your children are playing the game with the volume up – no headphones
– Set limits around the number of games they are allowed to play in one sitting – if they are playing obsessively and not wanting to social with friends it is time to stop
– Play the game yourself with your child and make a decision about whether it is appropriate
– Remind your child about not sharing personal information

Anglican Schools Commission Cyber Safety and Digital Wellbeing Advocate Steve Window:
 "The game is being down loaded by a lot of children under MA15+ at the moment. If they play it for any amount of time, they are going to be exposed to adults who use the most inappropriate behavior while they are playing. It matches you with anybody. If parents are going to allow their children to play that – I would suggest they only play it with friends and use it with people they actually know.
"Make sure they are not playing excessively. Parents need to take the first step – just as if you were asking them who they are kicking a football with down the park. If they are not doing schoolwork or chores and they're putting off real-life activities to play the game, you have to take a look at this. Game rage is what parents need to be looking for with this game."

Other sources: The Modern Parent, Essential Kids


We hope you found this article informative. If you did, make sure to share it with your friends by clicking on the share button below.
To stay informed and read other great St Paul's articles make sure to like our Facebook page.  If you'd like to know more about St Paul's you can contact us by phone, email or by filling out a contact form by visiting our contact page.