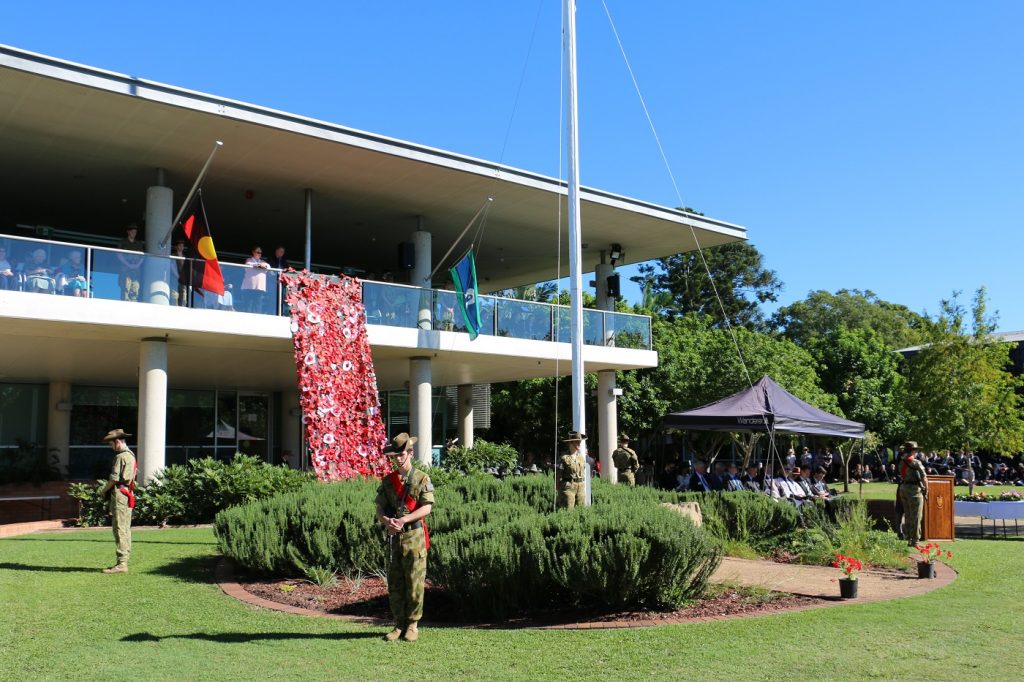 ANZAC Day commemorations
Today our School community paid their respects to the service men and women who have served our country in the armed forces. In particular, we commemorated the 100 year Anzac Centenary.
Here is a collection of photo highlights from today, including our Memorial Service, poppy display, WW1 trench, nursing tent and drama performance. These activities were led by Mrs Kerry Daud, Mrs Crystal Thompson and our Year 9 History students. Thank you and well done to all involved – it was a fitting tribute and very moving.
More photos can be found HERE.
We will remember them.