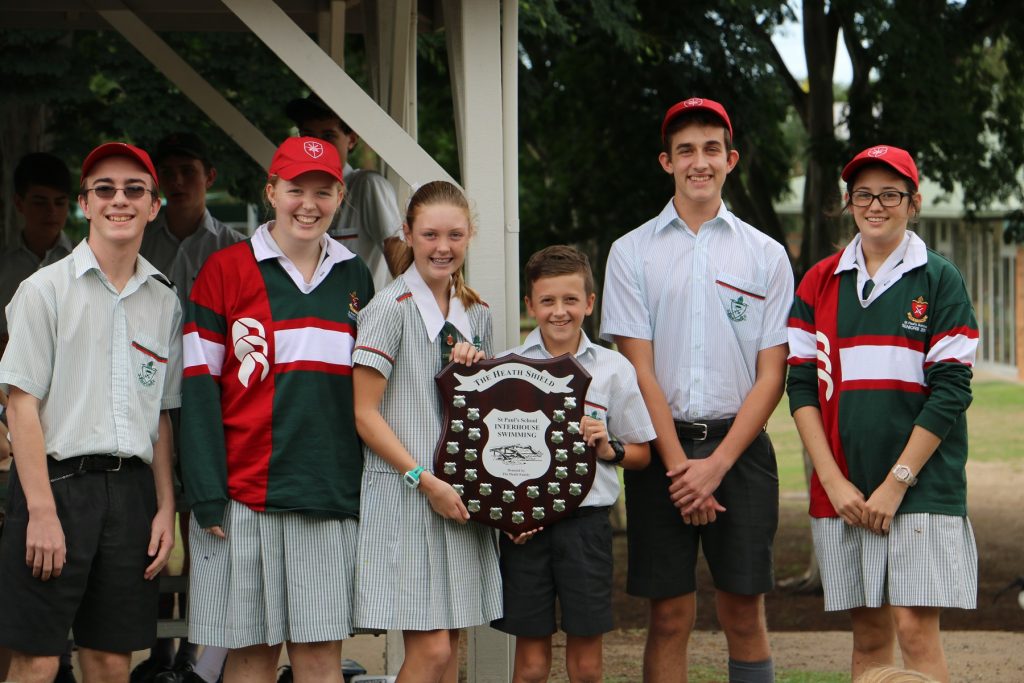 And the winners are…
And the winners of the 2017 Inter-House Swimming Carnival are…. Gladius and Boek House!
With a grand total of 2083 points, Gladius were the overall winners. They were a force to be reckoned with in both the Junior and Middle/Senior pools!
Gladius – 2083 points
Mitre – 1803 points
Scudo – 1739 points
Taja – 1675 points
Boek – 1604 points
Boek received the Spirit Award, showing outstanding House spirit and sportsmanship.
Well done to all students who participated and helped make our first Year 3 to Year 12 Swimming carnival a great day!